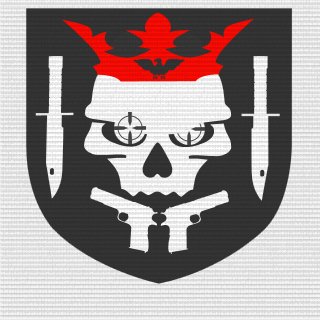 Reapers
Tag:
[RprS]
Fans:
35
Erstellt:
03.12.2011
Platoon-Präsentation
This Platoon is made for people to have a good time and have fun and get some kills and hang with others!

Welcome to the Reapers

Your Founder and our 'Master and Chief' is ChargerRThemi.

Your leaders are... In no particular order other than alphabetical:-

aR-KivE
domwill221987
mazdoc
turboeeyore
Warriors_Asylum

Please add Charger to your PSN friends list. Say in the message RprS, he will accept.
The names above are PSN account names and not Battlelog account names. Just to avoid confusion.


Rented Servers: Conquest and Rush
Current Server Status : Online

Any problems message one of the leaders.

Our Forum message board http://reapersrealm.freeforums.net/
Platoon-Feed
After 40 hours in the jets (and having to spend ages building my SPM back up cos someone knocked me off the "Top Jet pilot" spot in platoon.) I am back on top bitches. Wonder if there's many people out there with over 200 spm in jets... Hooah!

Well everyone... I'm back and ready to kick some ass like never before! Now lets get out there and claim victory everywhere we go!

Olea has rented a server called "Conquest and Rush" (I'll put RprS in the name so searching for it becomes easier when I fire BF3 up later.) Please all feel free to play on this server, the more the better.