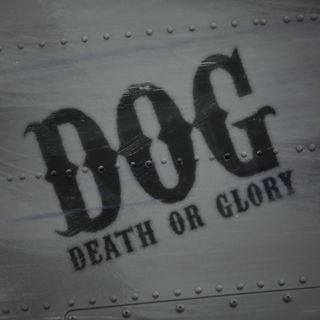 =[DoG]= Death or Glory
Tag:
[DoG]
Fans:
4
Erstellt:
30.12.2011
Platoon-Präsentation
Hello Soldier!

If you want become dog of war and join Death or Glory platoon, check these requirements:

- Minimum 45 lvl
- Minimum 100h of gameplay
- Minimum killsteak at: 25
- Minimum 10 MVP Ribbons
- Positive K/D ratio (minimum 500kills of difference)
- Minimum headshot distance at: 500m
- Minimum 50 kills with Jets
- Minimum 100 kills with Attack choppers
- Minimum 1 service star with:
- Main Battle Tanks
- Infantry Fighting Vehicle
- Anti Air Vechicle
- Attack Jets
- Attack Choppers

Also important:

- Be activ player
- Earn exp. to Clan
- Have a heart to fight and brain in action

Death or Glory is Polish Clan (we prefer Polish players for communication etc.)

Remember you are Dog of War!
Platoon-Feed
Keine Ereignisse zum Anzeigen vorhanden