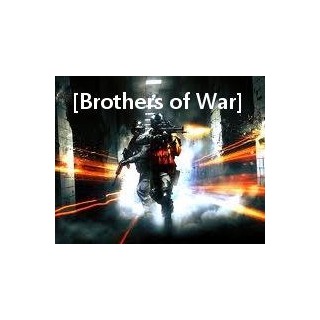 Brothers Of War
Tag:
[BoW]
Fans:
15
Erstellt:
28.04.2012
Platoon-Präsentation
We are [BoW] Brother of War
We play to win (most of the time), and we like to have fun! We are a Brotherhood, so we treat each other with respect, as with others. We pride our selves on team work.

Requirement:
-Have a mic, or plan on getting one!
-1.4 KDR
-400-450 minimum SPM
-1.0 W/L mimimum
-Be on at least 1-2 times a week

If you feel like this is the clan for you, then feel free to apply, or contact one of the leaders for a try out.
Platoon-Feed
Keine Ereignisse zum Anzeigen vorhanden