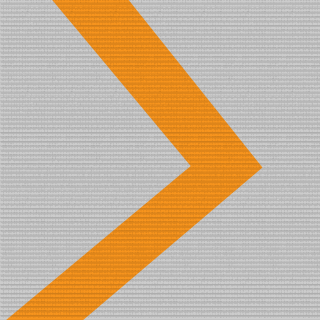 Platoon-Präsentation
ExoDus is a Multi-platform competitive gaming organization that competes on Battlefield for both the PS4 and PC. Both teams look to compete in both online and offline events.

▀▬▬▬▬▬▬▬▬▬▬▬▬▬▬▬▬▬▬▬▬▬▬|ExoDus|▬▬▬▬▬▬▬▬▬▬▬▬▬▬▬▬▬▬▬▬▬▬▬▬▀
http://i42.tinypic.com/2vkndxc.png
Head Manager: ExoDus_SainT

PlayStation 4 Representative: ExoDus_Smug
PC Representative: ExoDus_CrypTic

Team Twitter: https://twitter.com/ExDsGaming
Team YouTube: http://www.youtube.com/user/xXTeamEx0DusXx?feature=watch 

▀▬▬▬▬▬▬▬▬▬▬▬▬▬▬▬▬▬▬▬▬▬▬PS4 Team▬▬▬▬▬▬▬▬▬▬▬▬▬▬▬▬▬▬▬▬▬▬▬▀

Prospected Roster:

[ExDs] SAlNTnSOLDlER
[ExDs] SGT_SMUG *Captain*
[ExDs] HelmX
[ExDs] UnReaL_Tony
[ExDs] XxJiizzXx
[ExDs] POTTERPOKER_94
[ExDs] DezzyD (Bushwookie)

YouTube:
SAlNTnSOLDlER: http://www.youtube.com/user/SAlNTnSOLDlER
SGTSMUG: http://www.youtube.com/user/SGTSMUG
UnReaL__Tony: http://www.youtube.com/user/TonybHigh
HelmX: http://www.youtube.com/user/Helmdogs

▀▬▬▬▬▬▬▬▬▬▬▬▬▬▬▬▬▬▬▬▬▬▬BF3 Achievements▬▬▬▬▬▬▬▬▬▬▬▬▬▬▬▬▬▬▬▬▀

FN Season 4 Squad Rush Playoffs: 2nd Place
FN Season 5 Squad Rush: 3rd Place 11-1 (Final Ladder Standing)
FN Season 5 Squad Rush Playoffs: 3rd Place
FN Season 1 5v5 CQ Playoffs: 2nd Place
CSL 5v5 CQ Night Cup #34: 3rd Place
FN GamerModz 4v4 Tournament: 3rd Place
FN 5v5 Season 2 Playoffs: Made it to finals, match never played

* All achievements are from PS3

Platoon-Feed
I'm making a cumback for BF3 at PS3 jajajajaja

Jizz is a bum....that is all >:D

3 weitere anzeigen ...

SAlNTnSOLDlER

Glocked is MIA /: but still on that grind! how you been?

Jordanlewis94

Always is! And ive been alright man took a break from video games for a bit but picked up the ps4 and bf4 sooooo... you know how that goes lol

LOL at people who doesn't know the boundary lines on bazaar for 2v2

6 weitere anzeigen ...

BugPack

well...okay. I'm taking your word for it, don't let the older kids pick on him.