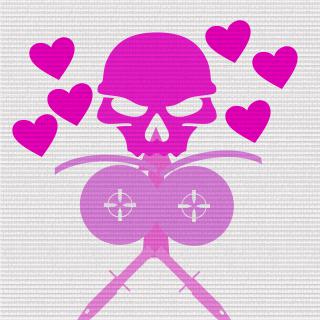 Platoon-Präsentation
This is Lukeh147 cousin.

https://www.facebook.com/pages/Allira-Cohrs/168026139903852

Allira's modelling career took off when she entered the FHM Girl Next Door Competition in 2005, where she was placed Runner-Up. This was the starting point of an amazing journey. Allira has now done several editorial shoots for FHM, MAXIM and other leading magazines nationally and Internationally. Allira has been extremely fortunate to grace the site of Sports Illustrated several times, and hopes to be a part of the Sports Illustrated Swim Edition one day.
Allira has been a finalist in the Bartercard Miss Indy where she got a taste of what a high profile modeling competition is like, and really enjoyed this. She was also nominated by FHM readers as # 53 sexiest girl in the world.

In a once in a life time opportunity, Allira has been called upon to travel overseas, to East Timor and The Solomon Islands with the Australian Defence Force, where she was sent over on Morale Boosting Tour's with some of Australia's finest artists and Comedians. Allira spent a week touring East Timor, all the way from Central Dili to the bush of Timor visiting the troops and Comparing the tour.

On her second tour away, Allira Co-hosted the tour in The Solomon Islands for the deployed troops, Australian Federal Police and other Police personnel for different countries.

Allira said " This is an experience no-one can buy nor never forget". Allira hopes to continue visiting the Australian Troops who are deployed, and hopefully will be off to the Middle East sometime soon.

Allira has travelled the world, from New york, London, Tokyo, New Zealand and France, this girl has the travel bug and embraces the opportunities the world provides her.

In her spare time, you will either find Allira at the Gym, being a student of Brazilian Jiu Jitsu at Gracie Elite, watching the UFC and other mixed martial arts events and spending time with her family and friends. She loves the beach and anything that involves outdoors. Allira is a qualified Personal Trainer with a passion for fitness and nutrition. She hopes to incorporate this knowledge into her modeling and presenting work later on down the track.

Allira is a part of the leading Australian supplement and compression's company BodyScience as a brand ambassador within the fitness industry.

While modeling for Allira is going from strength to strength, she is also exploring various related media work and has been involved in several television ads, television and live hosting spots and short films.

In October 2011, Allira put on sale her first ever Official Allira Calendar. This is a 15 month calendar, consisting of a Hi end Glamour Swimsuit photoshoot, and it has been something she has always been passionate about releasing, and hopes to continuing releasing calendars for the coming years.

Allira hopes to see herself presenting, as the passion for TV and other media related jobs, has her running on her toes and chasing her dream.

Some quick facts about Allira:




Favorites: Dark Choccolate, Red Wine, Japanese Food, Blueberries, Designer Handbags, High Heels, Brazilian Jiu-Jitsu, Weight Training, Boxing ,RPM, UFC and family time.

Dislikes: Negative & lazy people, Heights, Spiders & Blue Cheese.