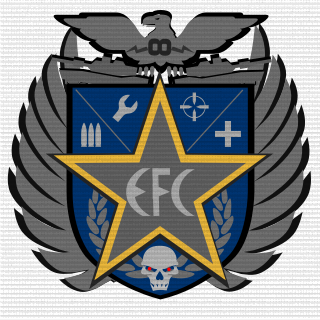 Euro Forces Confed.
Tag:
[EFC]
Fans:
24
Erstellt:
14.02.2014
Platoon-Präsentation
We are a loose community of players, who do not like running lonely across the battlefield.
The gameplay in battlefield 3 lives on teamwork, so why running for yourself then?
If you like to play with others in a team and if you are a fair player, then you are welcome here.

Why "Euro Forces Confederation"?

Because our friends are from whole Europe....

We appreciate if you wear the tag [EFC] in combinition with your soldier name. So other players will see it in the score list during the game.
You can change the nametag in your profil settings before starting a game whenever you want.

We are no hardcore players at all, we have a "real life" too. So everyone can play whenever he wants.

We respect the rules and don't cheat.

Don't forget to join our Server:
http://battlelog.battlefield.com/bf3/servers/show/pc/863bab3d-ae79-43e4-bf4e-e80b82ae0cf2/Charlie-s-Frittenbude-Operation-Firestorm-2250-Tickets/

and feel free to sign up our Homepage:
http://www.charlies-frittenbude.net/

SO, FIGHT WITH PASSION, WIN WITH PRIDE AND LOSE WITH RESPECT BUT NEVER GIVE UP !


Platoon-Feed
Keine Ereignisse zum Anzeigen vorhanden