Battlefield 3: Back to Karkand is a massive themed expansion pack featuring classic Battlefield 2™ maps, weapons & vehicles boldly reimagined in the Frostbite™ 2 engine.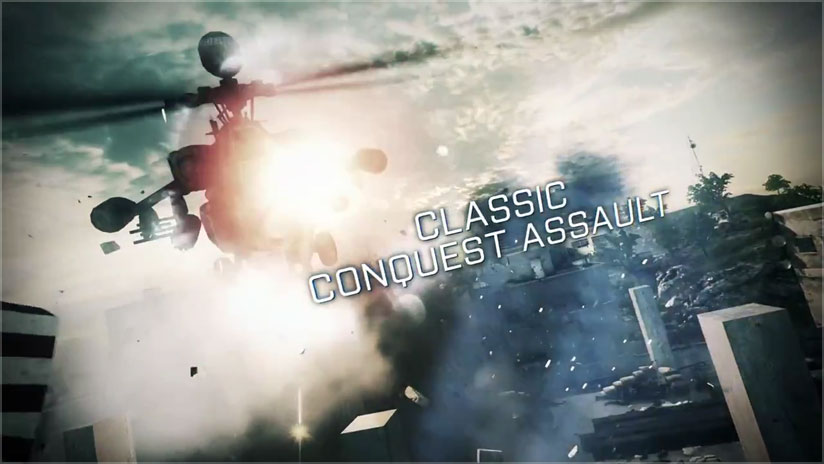 Classic Battlefield 2™ weapons and vehicles
Extend your arsenal with ten new weapons that you can bring back to the base game and take control of three new vehicles including the STOVL fighter jet, desert buggy, and an APC. Engage with your new hardware in classic Conquest Assault.
---
Four of the most loved Battlefield maps
Back to Karkand features four legendary Battlefield 2™ maps, all fully re-imagined utilizing the power of the Frostbite™ 2 engine. If you're new to Battlefield, this is your chance to experience some of the most popular maps in the Battlefield history, and see for yourself why GameInformer lists "Strike at Karkand" and "Wake Island" in their top 10 best FPS multiplayer maps of all times. And if you're already familiar with these maps, you'll be surprised to see how your old strategies and camping spots are not very secure anymore due to the enhanced destruction that Frostbite™ 2 brings. The enhanced destruction in this expansion pack lets you turn entire maps into rubble. Chip away at cover, blow holes in walls, and bring down building façades on enemies.
---

Brand new Assignments
With the introduction of the all-new Assignments, Battlefield 3: Back to Karkand features an added layer of persistence on top of what is in the base game. Complete an Assignment to unlock new weapons and their respective dog tags.
---

New awards
Express your individuality with five new dog tags including "Dolphin Diving" and "One Man Army". Pick the design that showcases your play style best and show it off on the battlefield. Also including new dog tags for each of the weapons included in the expansion.
---