Help Battlefield 3 conquer Europe!
trydling
5 years ago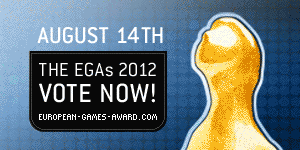 Europe´s biggest people´s choice award is around the corner and of course, we are talking about the annual European Game Awards that will be held on the 14th of August.
This time around, we are nominated in the following categories:
Best European Action Game
Best European Console Game
Best European Game
Best European Multiplayer Game
Best European Sound
Help us win by registering and voting for Battlefield 3. To vote, you first have to register online (it's quick and easy and verifies that you are not a bot) at http://www.european-games-award.com/index.php/voting
Now let's show the gaming world who has the strongest and biggest and most loyal community!