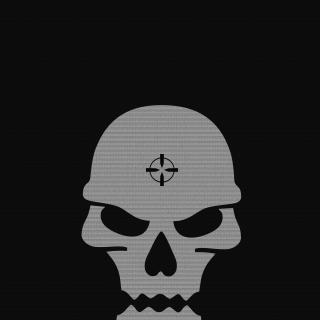 Wicked Ownage
Tag:
[WO]
Fans:
11
Created:
2011-10-28
Platoon Presentation
Welcome all new members to Wicked Ownage!

|WO| ELITE BOLT SNIPER | KNIFE & NADE | TDM | HC |
http://battlelog.battlefield.com:80/bf3/servers/show/pc/5e143dfd-c97e-4929-97d2-01d345267715/WO-ELITE-BOLT-SNIPER-KNIFE-NADE-TDM-HC-24-7-CANALS/

Excepted for [WO] required Tags, There is no structure or leader per say, we're mainly a community of people who just want to get together and play BF3. Having a good time gaming with people we like to hang with. You are free to be yourself here!

We ask one small favor of all our members.
Please be sure to come to TS from time to time. Is on invitation-only basis for non members.

We are primarily sniper based. We will soon however, have another server running all weapons.
Keep in touch on TS for further details. We invite your input as to what direction to take for the new server.

|WO| ELITE BOLT SNIPER | KNIFE & NADE | TDM | HC |

Rules:
1. Recon Snipers Only. No Other Kits!
2. Use Bolt Action Sniper Rifles. Don't use Xbow For Any Reason!
3. In addition: Kill with Grenade & Knife! No semi auto, full auto, or other explosive Weapons!!
4 .Camping is not aloud. You may be killed/kicked without warning.
5. Warning Msgs: 1st time your killed. 2nd Time your kicked from server.

We are all here to have fun, so enjoy yourselves, kick back, relax, and have a good time. Let the Wicked Ownage Begin!
Platoon feed
We have changed our name |WO| to BSG for Bolt Sniper Group.

EVERYONE IN THIS PLATOON MOVE TO BSG WO IS NO LONGER IN EXISTENCE

Sorry all I haven't been on lately, I done a cane and power box switch and have a fan backwards and a couple bugs to work on but I will be on sat.or sun when ever I get my lazy ass to tip my 65 pound case on its side

RaGe_Gh0st

i will be on for the next for days then i will be gone a week due to church camp so ur gonna have to find another noob to own those next 7 days :p

Switched bolt server back to 24/7 canal !!!!!!

Trying to get members to sign up on website so I can keep up to date with member only can do so much with battlelog