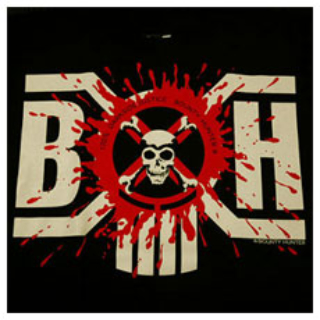 Platoon Presentation
O N L I N E S I N C E 2006




TEAMBxH.WEBS.COM

Server and BOUNTY HUNTERS clan is sponsored by 'NMDSURVIVAL.COM' A division of 'NOMAD INDUSTRIES LLC


RECRUITMENT IS NOW OPEN for BF4. We are looking to add a few team players who can commit to practicing and playing together as a unit.

Membership requirements:

+ K/D Ratio 1.5 or higher

+ SPM 500 or higher

+ Tag set to BxH on Battlelog until gamertag change

+ Gamertag change on Xbox Live to include BxH




Platoon feed
CuT...... PocketRocket, what a douche. Can't find your own players. So you gotta try to go after our members for recruitment and ruin our team by sabotage. How you handle yours is being well documented. Everyone's watching.

Ok, Guys we are back in business!!!! So let's squad up and have some fun. Get some practice in before we make our move to XBOX ONE. Any questions hit me up. Thanks Peeps.

For those of you who haven't gotten it yet. Toys R Us. 20 percent off total store purchase. Which means you can grab Grand Theft Auto 5 for 50.99 after that 20 percent discount is applied. Good til 9/21/13 FYI..... Hope everyone is getting ready for BF4. See ya on the Battlefield yall... PEACE.