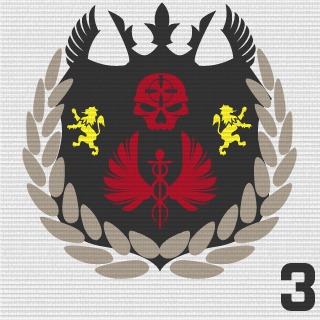 Platoon Presentation
The unofficial Singapore Group!
(An initiative by Battlefield No Use Talking a.k.a [Bf.Nut])

https://www.facebook.com/bfnut

Fan us! http://battlelog.battlefield.com/bf3/platoon/2832655240979561256/

Feel free to invite each other for fun and games!
Co-op and more! Invite your friends in!

Its a place for everyone, anyone to join and share your tips here!

Like our facebook page! Look for Battlefield Singapore!

Learn the art of Battlefield 3!

***All Members, feel free to don the tag of [BFSG] in your profile

To add the [BFSG] Tag, click on profile above this web browser, edit your profile on the left on this screen :P
*Tip of the day #8! 16/11/2011
When you're surrounded, be sure not to fire your weapon without a suppressor! (you will appear on the mini map!)

Join us in Battlefield Singapore2!
http://battlelog.battlefield.com/bf3/platoon/2832655391380792317/

*Stay tuned! More good things will come! Have fun people!



*NEWS!

http://bfnut.alwin.sg/forums/viewtopic.php?f=26&t=341&sid=847dad6a2ac4d31a68088f8ae7fa9ace

Hi All, Would anyone be interested to learn how to fly a Jet or pilot a Helicopter properly? Let us know your interest
and we would be hosting a LAN event! (Infantries aren't left out too!)

LOCK AND LOAD!

We are full for all 3 platoons! Meaning 300 members for all catch us on Facebook for more updates!
Platoon feed
There are no more events to show