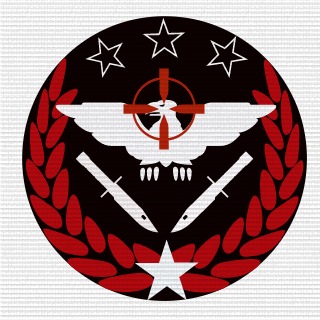 Industry of Ninjas
Tag:
[ION]
Fans:
9
Created:
2012-03-23
Platoon Presentation
Group of friends from AUS/US
We PTFO and have fun doing it
All play with mic for good communication
Looking to expand and conquer all :D
Message any of the members for acceptance/invite

Good luck :)

MattsWorld youtube channel:
www.youtube.com/user/MattsWorld00

Hopefully soon, more will have channels :)
Platoon feed
http://www.youtube.com/watch?v=iJzcdQtobpM Matt's girlfriend

http://youtu.be/0mBk-WJ31BE new clan song :D

HAPPY NEW YEAR EVERYONE!!! hope you all have a wonderful time with family and friends :D :D :D

Well to know a bit im for the US live in the AU i am with the army here. I am married 21 i get drunk A LOT game almost afternoon and i have a life so yea thats about it again happy to be apart. If its ok id like to keep my clan tag but anything else yall let me know and ill see wat i can do.

Thx for the welcome guys happy to be apart of ya. Im apart of another platoon but i need more people to play with so here i am im damn good i do have very weird and hardcore rages when i am suing ass but if u look past it im a badass gamer. Happy to game lets rock it.

welcome to the clan barrelmarine!!! your complimentary lap dance will be given by thermalOptics.. shave or unshaven is on your request. Enjoy your stay :)

Evilguitarist666

Yea not my thing my wife wont like that to much lol. But cant wait to game with you guys.

New montage is up guys http://www.youtube.com/watch?v=SrZN7BxnuTw if you could check it out, and give it a thumbs up, would be cool :P share it around!!