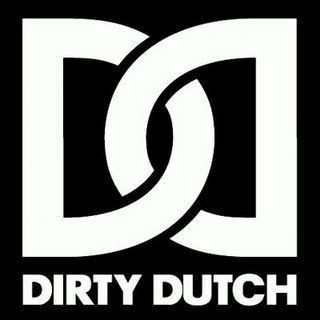 Platoon Presentation
█ DutchSoldierSquad Info
▬▬▬▬▬▬▬▬▬▬▬▬▬▬▬▬▬▬▬▬▬▬▬▬▬▬▬▬▬▬▬▬▬▬▬▬▬▬▬▬▬▬▬▬▬▬▬▬▬▬▬Í
► DSS Server Owner: Jan-oss, Server Admins: Padipadil, Zeebodem, Dirtydutchsmoker, Goldman541
► Je kan ons vinden door DutchSoldierSquad bij search intevullen!
► http://www.dutchsoldiersquad.enjin.com meld je aan op onze website
► (Soldier ID kan je vinden door op battlelog naar mystats te gaan en dan boven in de link naast /mystats/ staat een code dat is je Soldiers ID)

█ Regels en Eisen
▬▬▬▬▬▬▬▬▬▬▬▬▬▬▬▬▬▬▬▬▬▬▬▬▬▬▬▬▬▬▬▬▬▬▬▬▬▬▬▬▬▬▬▬▬▬▬▬▬▬▬
► Bij ons moet je altijd clantag [DSS] dragen (Geen uitzonderingen)
► Respect voor elkaar, iedereen is gelijk niet discrimineren of schelden
► Actief op op BF3/Battlelog en http://www.dutchsoldiersquad.enjin.com
► Samen kunnen spelen! (elkaar helpen en luisteren naar je team)
► Een headset op de ps3 (Geen uitzonderingen)
► 16 jaar of ouder (Uitzonderingen voor mensen die er al in zaten voor deze regel kwam!)
► Als je hier toch kijkt.. wordt dan meteen fan van de clan!
► Een kd van 1.00 of hoger (en SPM van 350 of hoger)

█ We zijn ook te vinden op Facebook, Youtube en Enjin
▬▬▬▬▬▬▬▬▬▬▬▬▬▬▬▬▬▬▬▬▬▬▬▬▬▬▬▬▬▬▬▬▬▬▬▬▬▬▬▬▬▬▬▬▬▬▬▬▬▬▬
• Facebook:http://www.facebook.com/Bf3DutchSoldierSquadps3
• Youtube:http://youtube.com/theDSSentertainment
• Visit our Website: http://dutchsoldiersquad.enjin.com/home

█ W/L Clanwars
▬▬▬▬▬▬▬▬▬▬▬▬▬▬▬▬▬▬▬▬▬▬▬▬▬▬▬▬▬▬▬▬▬▬▬▬▬▬▬▬▬▬▬▬▬▬▬▬▬▬▬
Wins: 3 Loses: 3

█ Have fun en suc6 met knallen!!
▬▬▬▬▬▬▬▬▬▬▬▬▬▬▬▬▬▬▬▬▬▬▬▬▬▬▬▬▬▬▬▬▬▬▬▬▬▬▬▬▬▬▬▬▬▬▬▬▬▬▬
We spelen nietmeer op de ps3 alleen bf4 op de ps4
Platoon feed
https://www.youtube.com/watch?v=9M8IpBY23do Check onze BF4 PS4 video en abboneer even op ons kannaal alvast bedankt..!

Wie speelt er hier allemaal BF4 op de PS4? :D laat je horen haha

Allemaal de aller beste wensen voor 2014. Dat we nog maar vele uren samen mogen knallen op de PS4(!!!) in goede gezondheid...

Het wordt tijd dat jullie ook een PS4 kopen/krijgen... Ik mis jullie 'on the battlefield'... :P Weinig teamplay nog hier, maakt het toch een stuk minder leuk... Dus hop-hop, ff iemand lief aankijken en zorgen dat die PS4 deze kerst onder de kerstboom komt, haha

Show 2 more...

DSS_Padipadil

Ik moet m halen in de winkel, geen idee wanneer het kan ik ga 11dec kijken bij MediaMarkt in breda of er losseverkoop is en anders zieje mij rond week52/week1/2 had me preorder afgezegt....

ugh gelukkig wordt niet iedereen er meer uitgekickt die geen btf meer speel anders is het niet meer druk bij dss

Show 6 more...

remkodg

Nadeel vind ik ook wel als clan zijnde dat je de chat alleen op squad hebt staan en (nog?) niet op team kan zetten bij BF4... Nu zijn we op dit moment nog maar met zn 4en op de PS4 (waarvan iemand, en nee ik noem geen namen,

dirtydutchsmoker

idd btf sucks big time had wel beter van ze verwacht toch zeker niet zulke grove fouten

Metro in BF4 op de nextgen... kan niet wachten!!! :D http://www.youtube.com/watch?v=L90DibXzunI

Show 4 more...

DSS_Padipadil

JA HET IS EINDELIJK ZOVER IK HEB NIEUWS MAAR JE ZIET ME WEL VERSCHIJNEN!