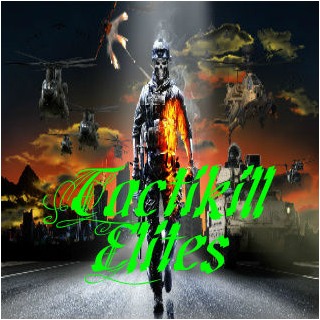 Platoon Presentation
0000000000000000000000000




>>>RANKS<<<
Generals
>Only-uze-me-gun<
>Yamahaulass<

>Lieutenant<
%Squads%

♦Alpha Ground Squad♦
L1.Only-uze-me-gun
2.
3.Savagegirl
4.

♣Bravo Tank Squad♣
D1.Alphafirefighter
G1.
D2. Rathius
G2. truesaxon

•Charlie Air Squad•
HP-1.Yamahaulass
HG-1. Whiteboi
J1.Seven_oh_sav
J2. gdog

◘Delta Vehicle Destroyer Squad -GS◘
L1.
2.
3.
4.


Tactikill elites the leaders and most strongest of tactikill. We like to have a good CvC or friendly scrim.

>Practice Times< (may change)
Monday 7-10pm est
Wednesday 7-10pm est
Friday 7-When ever pm est

To join Tactikill
1. you must prove that you can master a vehicle even if its a buggy.
2. you must obey all orders given to you by a higher rank.

RULES
1. Respect clan members and they will respect you.
2. Must wear the tag issued to you.