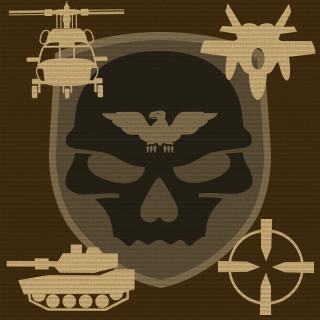 Platoon Presentation
SUPPORT OUR SERVER:
http://battlelog.battlefield.com/bf3/en/servers/show/pc/ebc92648-8104-478a-9ec7-14d83c15ad12/SPARTAN-COMBAT-AU/
------------------------------------------------------------------------------
PLEASE JOIN US ON TEAMSPEAK3: 173.199.80.222:9378
TACTICS: http://john513.wix.com/spartan#!tac-home/csq4
DONATE: http://john513.wix.com/spartan#!donate/ckzd
-----------------------------------------------------------------------------------------
The SPARTAN server has a !votekick command:
!votekick <playername> <reason>
type "!yes" or "!no".
The !votekick will initiate a 4 hour temporary ban.
------------------------------------------------------------------------------------
ADMINS WANTED! Please chat to our leaders if you would like to help :)
-----------------------------------------------------------------------------
Look up suspected 'hackers' on the Cheat-o-meter before you cry "hacker". If one is detected, please post Battlelog Report link (with their name) in the below feed with their name so they can be banned. http://cheatometer.hedix.de/
-------------------------------------------------------------------------------------------------------
Interested in social scrims? Then join the Combat Platoon:
http://battlelog.battlefield.com/bf3/platoon/2832655391956431856/
-------------------------------------------------------------------------------------------------------
If this platoon is full, Platoon II is here:
http://battlelog.battlefield.com/bf3/en/platoon/2832655392018848357/
Platoon feed
What does this mean .. we will need to go to ausgamers? http://battlelog.battlefield.com/bf3/news/view/pc-game-server-providers-for-battlefield-4/

I need que priority! Stuck at number 10.

http://battlelog.battlefield.com/bf3/#!/bf3/news/view/2955971139751437983/ This looks good... range finders and c4 for recon as well... im getting pretty excited about bf4...

hey all just thought you may find this funny just don't show it to girlfriends or wife's while playing bf3 http://www.youtube.com/watch?v=rRRLyf2sywA

Game disconnected: you were kicked by PunkBuster. Stated reason: PunkBuster kicked player 'PORK-HUNT56' (for 0 minutes) ... RESTRICTION: Disallowed Program/Driver [81466] .I tried to re install update pb still same. have left message support on even balance. wating for reply.

Show 11 more...

PORK-HUNTTT

seems like its ok now , will see cheers XjaegaX

@PORK-HUNT56: try again, it shows you have been ubanned for that driver

I donated $10 to be on the server VIP / White List. Just giving a heads up if it's gone unmissed..