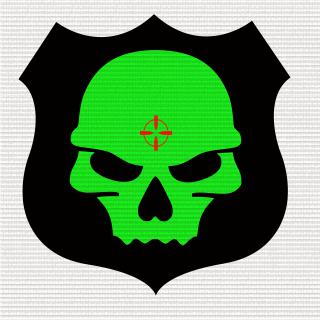 Platoon Presentation
Und falls ihr uns mal suchst !
Ihr findet uns in unseren =DRN= TS3:
217.172.54.71:24652
Unsere Webseite www.dierindennager.de
Unser BF3 Server findet ihr hier:
http://battlelog.battlefield.com/bf3/de/servers/show/5134eecb-91b4-4b1c-937b-a97432932397/DFC-DRN-BF3-Ranked-Server-4Netplayers-Infanterie-only/
und unseren neuen BF4 Server unter :
http://battlelog.battlefield.com/bf4/de/servers/show/pc/c5f9e57c-8de0-424c-9acb-bee475bdc333/DRN-Battelfield-4/
Ihr seit Herzlich Willkommen !
LG andi
Platoon feed
Hallo Nagergemeinschaft und Fans wir besitzen jetzt auch einen BF4 Server !! Gesponsert bei unseren Nagermitglied aaThunderCat !!! Nochmals Herzlichen Dank Dieter :* :)))) Isch Liebe Dir :))) Also wenn ihr auch im Besitz seit von BF4 vielleicht schießt man sich mal dort !!! Alle Herzlich Willkommen und Besuchen erlaubt ;) http://battlelog.battlefield.com/bf4/de/servers/show/pc/c5f9e57c-8de0-424c-9acb-bee475bdc333/DRN-Battelfield-4/

Und seit gestern haben wir noch den [MFS] platoon (Military Fashion Show) als Partner!!!! deren TS Daten weren 5.83.133.68:11170 oder der Server PARANOID DESTRUCTION falls ihr mal mit zocken wollt und hier noch der direktlink zum Server http://battlelog.battlefield.com/bf3/de/servers/show/pc/aff40d1b-37cc-45f9-a255-5b96e8869f68/PARANOID-DESTRUCTION/

Show 2 more...

K1ll3r_Andi

isch spreche denke schon aber muss klären ;)

So stelle jetzt hier auch noch mal unseren BF3 Partnerclan vor !! [SoT] Soldiers of Terror.

K1ll3r_Andi

oder falls ihr da mal im TS vorbeischauen wollt 85.114.130.182:9988 und deren Server heißt )SoT( Soldiers of Terror Kampfzone/gamed!de und der direkt link ist : http://battlelog.battlefield.com/bf...diers-of-Terror-Kampf...