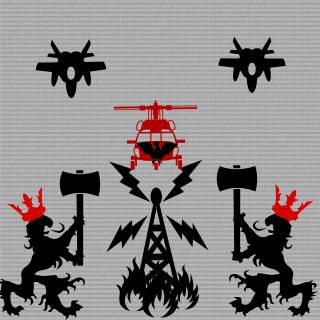 Platoon Presentation
Roman Legion

Any questions talk to Boogiemantb1996 or one of the leaders pls

We also like to have fun. We aren't all about winning.

OFFICIAL WEBSITE IS NOW UP AND RUNNING!
_____________________________________________________________________________________

PLEASE READ BEFORE APPLYING!

Rules for the clan and to apply to join clan

Must be on with a Clan Member once a week.
Must play in a squad
Must have a Mic
Have clan tag on at all times
Respect other members in the clan
Don't Team Bag your own team
Must be rank 35 or higher
Must at least be a KD of .5 or higher to join.
Must have a battle log
Must be a team player

All clan members have to register to the official website
______________________________________________________________________________

Clan battle set up and information about it is on website to go to website go at top of the page and click on official website it will take you straight there then register to website and click on clan battles to find out whats happening. if there is a clan training event happening tell us if you will be there we need to no
______________________________________________________________________________



Platoon feed
We ought to remake a platoon

Hey mates... so I don't know if you heard but booge quit the clan, still playing but he is no longer the leader, Sarge has not been online for awhile and mattyg is rarely on. I propose I step up as a leader, not to manage the site or pay for the server, but just as an organizer of practices, and clan games etc.. if anyone else wants to help step up

WastedNewb

i must say i will probably not be on more than 3-4 times of week due to school. But on weekends will most likely be online in the morn or at night, and sundays too. i don't know when during the week but when i have no homework,

IT'S MY BDAY!!!!!!!!!!!!!!!!!!!!!!!

I'm back bitches!! ready to kick some tango ass!!