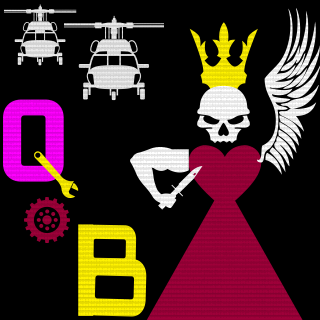 Queens of Battlefield
Tag:
[QoB]
Fans:
81
Created:
2013-06-27
Platoon Presentation
The one and only platoon just for the Queens of the Battlefield :)
If you want to be a member of the girls' community, just click on apply, and have fun! Lets teach the men who we are and what are we capable of!
Our teamspeak is available at 'ts3.coelnet.hu' within the room called 'Lyliom friends'. The password is given by the admins.
***
Der einzige Platoon für die Königinnen von Battlefield :)
Wenn du eine Mitgliederin der Mädels Gemeinde sein möchtest, klick 'apply' und viel Spass! Lasst uns den Männern zeigen, wer wir sind und was wir können!
Teamspeak könnt ihr unter 'ts3.coelnet.hu' finden, Raum: 'Lyliom friends'. Passwort könnt ihr bei den Admins beantragen.
**
Az egyetlen és igazi platoon a Battlefield Királynőinek :)
Ha tagja szeretnél lenni a csajok csapatának, csak jelentkezz, és mulass jól!
Tanítsuk meg a férfiaknak kik vagyunk, és mikre vagyunk képesek!
Teamspeak elérhető a 'ts3.coelnet.hu' szerveren, azon belül is a 'Lyliom friends' szobában. A jelszót kérd az adminoktól.
***
Единственный взвод для королев Battlefield :)
Если вы хотите стать участницей сообщества девушек, то просто нажмите на кнопку «вступить», и получайте удовольствие! Давайте покажем кто мы и на что способны!
Наш TeamSpeak доступен по адресу 'ts3.coelnet.hu' в комнате под названием «Lyliom friends». Пароль можно узнать у администратора.