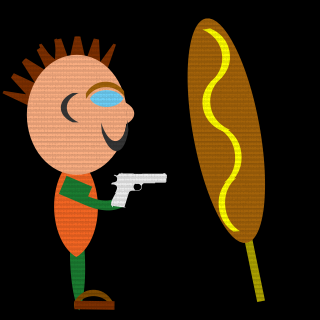 Corn Dog Bandits
Tag:
[CDog]
Fans:
24
Created:
2013-07-28
Platoon Presentation
Buy a corn dog, get a free stick!

Welcome to the Corn Dog Bandits. We are a group of gamers that like to play Battlefield. Hitting the servers and winning games. Trolling noobs and team mates is just our way of having great fun. We don't take it too seriously but if you come across us you will see that we do play the game as a team and we are great fun to be around. So enjoy your kills !!

Platoon Theme song: http://youtu.be/FC_EJVagZcg

We Only ask a few things from you if you would like to join. "Would you like catchup or mustard with that?"

tommyboy1229 ~ Founder
tommy6816
Alpha_Solar1113
redwings12345432
HCKILROY

To join, please apply and friend the Founder and Leaders. Please be able to meet the simple guidelines below.

1. Have a mic and be able to communicate
2. Be active on battlelog and in the game
3. Be ready to have fun
Platoon feed
A Battlefield 3 tribute video: http://youtu.be/Fc8zHMvDtuQ

who is ready for the second assault dlc with the revisiting of metro bloodbath

A must watch for all Battlefield fans and players !! A BIG issue that DICE needs to fix or risk loosing tons of customers !! http://youtu.be/8C0COfAHHf0

HCKILROY is now a Leader of Corn Dog Bandits. Shaun couldn't handle the corn dog and so has left us !!

bakenjuice

That PC master race addiction.....will be missed Bro!

yo I wanna get competitive bro

Yo! Anybody playing BF4 on PS4 add bakenfat or tell me and I'll add you....Corn Dog Bandit Biaatch!!!!

bakenjuice

Yeah for the past few weeks I've only played in the morning to early afternoon cause of work, but I should be back to playing evening to nights later this week.