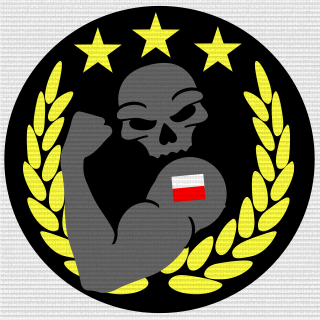 Virtual Team
Tag:
[VTPL]
Fans:
78
Created:
2011-10-25
Platoon Presentation
Virtual Team ma na celu jednoczyć graczy na konsolach PlayStation poprzez wspólną zabawę, chcemy stworzyć społeczność graczy którzy wspierają się na różnych płaszczyznach. Jeżeli szukasz tutaj zaciekłej rywalizacji, udziału w ligach ESL, to nie jest miejsce dla Ciebie. Grono z Nas to dojrzali ludzie, na co dzień zapracowani, mający rodzinę i związane z tym obowiązki, nie mamy czasu aby całkowicie poświęcić się lidze ESL.

Jeżeli odpowiada Ci taka forma i nadal chcesz wspierać szeregi Virtual Team [VTPL] wystarczy spełnić kilka podstawowych warunków:

- klan jest polski więc tylko gracze posługujący się językiem polskim będą
rekrutowani do klanu,

- rekrutujemy tylko graczy pełnoletnich czyli 18+,

- headset (słuchawka, mikrofon), niezbędny do komunikacji ,

- gramy wyłącznie na konsolach PlayStation : PS3 , PS4 oraz PlayStation Vita ,

Po spełnieniu ww. warunków wyślij wiadomość o treści ''REKRUTACJA DO KLANU VIRTUAL TEAM [VTPL]" do:

Playstation Network:
- PSN id: Luciero
- PSN id: Butterflyewski
- PSN id: palolek

Po pozytywnym rozpatrzeniu prośby o przyjęcie, każdy rekrut jest zobowiązany z dumą nosić klan-TAG [VTPL] w każdym tytule , który wspólnie z resztą klanowiczów wybraliśmy do rozgrywek online .

Lista tytułów gier w których obecnie bierze udział nasz klan jest dostępna i na bieżąco aktualizowana w dziale "notatki" .