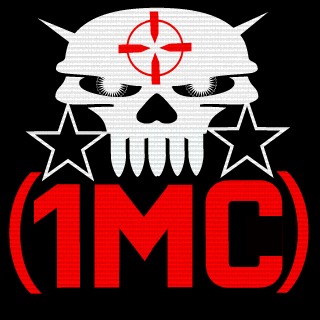 Platoon Presentation
1ST MARINE CORPS

RANK: 81
SPM: 431
KDR: 1.37

Clan members & friends of our Clan please Join our BF3 forum!
http://www.facebook.com/battle.field.9659


1ST MARINE CORPS believes no member should fight alone. Every member fights on a squad & every squad fights on a team.

Dedication and loyalty is what 1MC is all about. 1MC strongly believes in staying the course! That means sticking to the objectives.

OUR GOAL AS 1MC MEMBERS: is to make sure that every man on our squad has enough ammo to continue the fight, to ensure that every squad member has health to live. to excel in the usage of combat insertion tactics and most importantly, to make sure that every member fights side by side with his 1MC squad-mates to work for the objective.

1MC is a brotherhood. That is why we wear 1MC tags. If you want to wear other tags, then you are not 1MC. You will be kicked. No warnings.

-Play together (NO RAMBO BS)
-Kill/Death ratio must be at least 1.00
-Must wear clan tags.
-No cheating, glitching, or hacking.
-Do not disrespect any other member of 1MC or 1MCB.
-Prefer you to be 18+ years of age or please act like an adult. Please do not bring or start drama.


Platoon feed
There are no more events to show