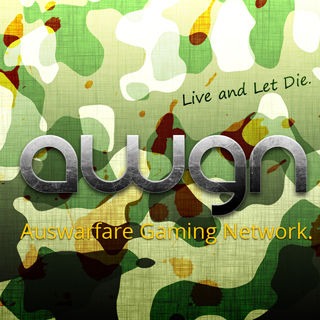 Platoon Presentation
Welcome to AusWarfare Gaming Network - AWGN.NET

The AusWarfare Gaming Network is a gaming community which provides tournaments to the gaming community by popular demand. We are all about supporting our members and the general battlefield community. We run many different unique tournaments and game servers.

We discuss popular gaming news and topics on a daily basis. So if you want to be apart of an Australian gaming community, meet and chat with new avid gamers around the country? Visit our website now!

Teamspeak : voice.awgn.net

Also coming soon to AWGN BF4 is our very own Team AusWarfare which will be playing in the CyberGamer ladder. If you are interested contact Predict or any of the admins at AWGN
Platoon feed
Anonymous_ACEs

No get out. We don't want your pancakes no matter how magical they are

VigrAU

But they taste so luscious.

Its official the AusWarfare BF4 is on Pre-Order! 70 Slot Server featuring 4 spectator positions and 2 commander spots (1 for each team). We would love it if you select AusWarfare on BF4 release and game with us.

rebalnz

excellent god i cant wait, f###ing bs how it comes out a day later in NZ to AUS wtf is this medieval times.

Team AusWarfare is now taking members for its CyberGamer team. All welcome to join. We mainly aim to compete for FUN but as always there will be that competitive edge to it. http://au.cybergamer.com/team/163330/

New Logo, New Website, New Face for AWGN! Visit our website, www.awgn.net!

AusWarfare is preparing for Battlefield 4 - GET Ready for a all new campaign tournament and much more. www.awgn.net

rebalnz

looking forward to the boost again, 64p tournaments here we come, good to have a server from launch aswell.

Little_LerroYY

Just a little leak. We will also be introducing AWGN Premium. Players will never have to wait in a queue, never get auto-balanced, and other features. That will be coming on BF4 release.