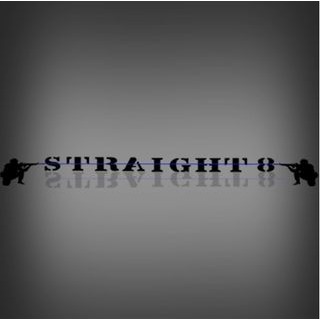 Straight 8
Tag:
[STR8]
Fans:
6
Created:
2012-08-15
Platoon Presentation
This is an Elite group of gamers who play 8v8 matches. Some of our guys come from Soldiers Taking Reign but this group is somewhat different from that clan. This clan will be dedicated to bringing a good group of guys together to participate in clan battles. Everyone from other clans can still be part of their own clans.

If you want to become part of this group you need to:
- Choose a role in which you will exceed most in to help your fellow teammates.
- Be the best at the role you have chosen
- Need to keep checking up on everything the group does on and off the battlefield. (This means keep up with the websites "battlelog and fraggednation")

This is a very cut-throat team, so if you can't keep up then your out. Simple as that.

This team will soon start participating in games and tournaments. As soon as we get enough good people on the team I will add us to fragged nation.

Until then there will be practices starting soon but the times are TBA. Blackhawk9785 will keep everyone posted on when there is a set time for the practices.
Platoon feed
There are no more events to show