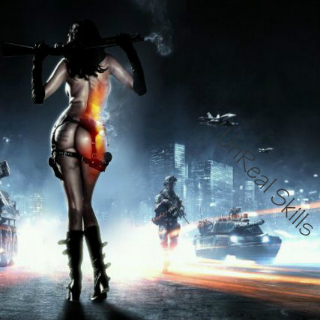 UnReal Skills
Tag:
[UnRl]
Fans:
57
Created:
2012-08-23
Platoon Presentation
Clan Founded:8/23/12
We only play Conquest vehicle maps!
We will not setup any clan matches til we've acquired enough members to do so.

xBossKamikazeX KDR 1233!!!

KDR Global ranks:
xKamikazeAceX 1st,
D3vZ_Kami 2nd,
xBossNinjaXx 3rd,
xKamikaze420x 5th

MBTs Global ranks 2013:
xKamikaze420x 14th
FearNoneKillail 16th,

We're both very smart skilled players

interested in joining?Contact:Psn YourTearRSoYum or ThaTearCollector tell me what you specialise in.
We will have members specialise in different fields,Infantry,land,air.& more info to come for teamwork

Requirements to be a member:If accepted,You must wear our clan tag in all matches.
-Wear mic communicate
-Kill death ratio:3+ will make an exception,If you play really well.
-Score per minute:500+
-Constantly check battlelog for info on clan matches & changes to the clan.
If we personally add you that means you're one of them top players.

Watch Fear montage: http://youtu.be/PduynOllHtE

Apply!