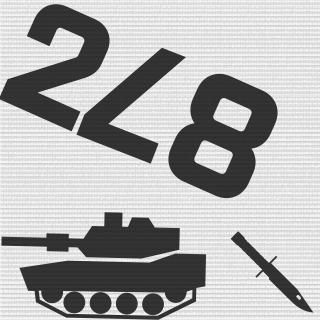 Platoon Presentation
Active members only
We are here to fuck shit up
Work as a unit
Lets be up there with the best
DONT GET MAD GET EVEN :-)

Just remember to put forward your ideas as that next idea could just be the ONE!

A good soldier obeys without question... a good officer commands without doubt..


We are not now that strength which in old days
Moved earth and heaven; that which we are, we are;
One equal temper of heroic hearts,
Made weak by time and fate, but strong in will
To strive, to seek, to find, and not to yield."

Challange us now on HardcoreBattlefield.com and scrim us..... and hardcore united league

If there is any issues please contact D0dodo and i shall sort it asap

ALLIES/FRIENDLY PLATOONS- MDK (Murder, Death, Kill)

Link to 2L8 (US): http://battlelog.battlefield.com/bf3/platoon/2832655241595700742/

Recruitment Threads:

http://battlelog.battlefield.com/bf3/forum/threadview/2832654348474535053/

please comment as often as possible we can then get more recruits.

To find our server- EURO ONLY--2L8 CLAN SERVER/[2L8]HC End Game-Mix game modes/maps

Youtube: http://www.youtube.com/user/AkAxsMaLLzZ?feature=watch

https://www.youtube.com/watch?v=c28i95-gSPU

Make sure to like, subscribe,enjoy.