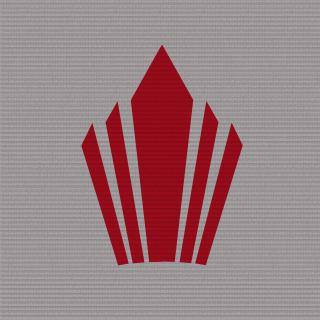 Dynasty Gaming
Tag:
[-dG]
Fans:
24
Created:
2013-05-13
Platoon Presentation
WEL 8v8 Conquest Season 3 : Playoffs
CEVO Season 2 : 5-2 - Rank 9

Match Server : http://battlelog.battlefield.com:80/bf3/servers/show/pc/b1bc372a-1e7a-4596-bb38-45f4b5cfd09d/Dynasty-Gaming/

GamersPortal : http://gamersportal.com/clans/dynastygaming
CEVO : http://www.cevo.com/event/bf3-season2/roster/5083/
War Excess League : http://warexcess.com/?page_id=1534

YouTube Channels:

Dynasty Gaming: https://www.youtube.com/user/DynastyGamingBF

Exiled : http://www.youtube.com/user/EX1LEDFPS
Nugsalad : http://www.youtube.com/user/nugzPC
Hammer : https://www.youtube.com/user/HammerForgedPC
Sythest : https://www.youtube.com/user/SythestBF3
Jesster : https://www.youtube.com/user/Jester4theKing

Latest CEVO Match: dG defeats uL

https://www.youtube.com/watch?v=aZTKcAnN9UY


Platoon feed
5 days until beta! Prepare you anus's

DyN-Name new tags. GG or GTFO

Do not fret children. Dynasty is here to stay. Some guys are taking a break till BF4, and some just started school again and have a heavy workload at the moment. With that being said, I STILL would like to get scrims in. Im tried of pubbing =/

Show 2 more...

AXIOM-Devil

;) It's okay bro. I know how you still feel.

As co-leader of Dynasty I just want to inform everyone that we are not going anywhere any time soon. A lot of people might have got the wrong idea from exiled's post and I just want to confirm that we are not "breaking up" He has chosen to step down as comp team leader and we fully respect his decision. He has done a great job and we appreciate his time and efforts. See everyone on the battlefield - D-Y-N-A-S-T.....Y!

Well guys, it was a hell of a ride. We've been through A LOT and still, in my eyes, were successful. However, I regret to say that the CEVO Tournament will be our last rodeo. I no longer want to lead a team, where too many people are not loyal. I understand people come and go, but I just can't do it anymore. Maybe its because I'm a bad leader, I don't know. But after numerous people leaving and a lot of failed recruitment attempts, we are back at square one. I cannot and will not go through the frustration and stress of trying to pick up new recruits that are not up to speed/skill. As of right now, I will play in the CEVO Tourny with you guys, but who knows what might happen. You guys are bunch of fucking awesome dudes, who'd I'd love to go boozn' with. Call it gay, but you guys will always be my "gaming" family. I hope you guys can understand where I am coming from and that I'm being sincere. I'll always be around to chill for laughs, especially drunk nights. <3 you guys. GAMEFACE!

ur new gravatars are gay as fuck

ColdZero_xXx

pssh and I'm trying to get in. Why'd you leave?

holy fuck what a match. gg guys.