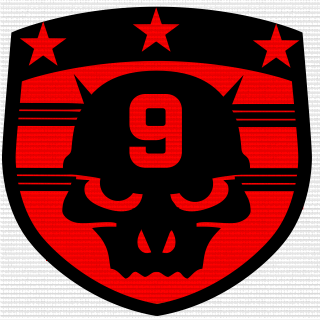 Platoon Presentation
They are not ready..

Platoon Server :

WAR9's FUN House !!!


Platoon feed
Finally bought my PS4 yesterday, so anyone who wants to get some BF4 in later this week please feel free to add me.

lol saw WAR9 in a random youtube vid today.. http://www.youtube.com/watch?v=gqyumEB8rUg at 1:46. looks like ps4 is well represented .

Anybody playing BF4 on PS4 add bakenfat or let me know on this thread and I'll add you. Thanks

My fellow War9ers i will be streaming later around 9:00 EST on twitch http://www.twitch.tv/instinct1310 i would love it if some of you guys could drop on by

is there anyone that knows how to make a banner for youtube, twitter, facebook, and twitch please message me if you can and are willing to make me one?

Show 4 more...

bakenjuice

Use any picture as the background, or create a Photoshop background. I haven't really played with the latter, Bofadeez is probably more experienced.

http://youtu.be/D3RRRgbg52g My 1st PS4 upload of me getting killed over and over....and over again.

i havent posted on here in a while so how is my fellow war9 bros been doing lately?

Show 1 more...

TommyBoy1229

Bout time redwing. The first of many updates on BF4 on the PS4 is Jan 14. Maybe I'll be able to get back on the battlefield without lagging every other step and then getting one shot killed by shit weapons !!

TPhillz

Hanging in there! Been busy with work and I too am frustrated with the freezing and lousy gameplay. I'll be on the PS4 soon. Just need to find one... Lol! WAR9 - They are not ready .. Out!

So....DICE hasn't yet set up BF4 Platoon pages on BLog? I just got BF4 so yes I'm late to the party.