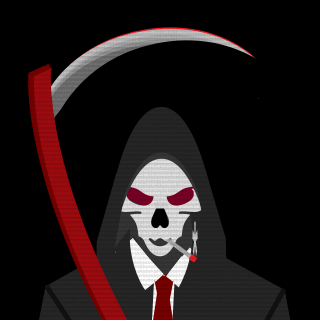 Xtreme RARE
Tag:
[RARE]
Fans:
34
Created:
2014-01-23
Platoon Presentation
This is were we collect the best players of RARE.

TEAMWORK MAKES THE DREAM WORK!!!!!!
----------------------------------------------------------------------
IMPORTANT ANNOUNCEMENT: We will NOT take you into our platoon just because you have positive requirements. Its only one point, so you will please have to wait until we decided if you are good for our team. Since we do still have our also great Raging Reapers Platoon it maybe good or even better for you to play there first or keep playing there until you get invited to the Xtreme RARE. Please be patient!!! We get so many applies, but we want the best quality and effectiveness in our team. Please dont be mad or sad about it!!!
----------------------------------------------------------------------
To all players who apply to the platoon: Dont be mad, if we cant accept, even if you have the minimum requirements. The Founder and Leaders will talk and decide about every player who applies to Xtreme RARE! There is more than only the requirements, but also the personality and the character of each player. We need to know you, your playstyle and you need to play with the platoon. Its important to us that you can identify yourself with Xtreme RARE! Its nothing against some of you guys out there!!! You maybe good, but everything else has to fit to the Platoon, too! Thanks to all of you and keep having fun and improving!!!

ATTENTION! The following requirements are not finished, yet! But until now you will need the following to apply to the exclusive Platoon of Xtreme RARE:

Minimum requirements for joining:
- K/D: 2.0 over a playtime of minimum 400 hours (no matter if resetted or not) --- you will need the minimum of 2.0 K/D after 400 hours
-You will need an absolute minimum of 700 SPM
- Be respectful ;)
- And NO insults on the maps! We want to be playing good in a great team and we all want to be proud of our players.... Have fun, don´t rage!!! xD
- Only 1 account/player in the platoon!
Platoon feed
ok you guys whos up for some bf1 rare ownage? message me anytime, would really like to play with some of you guys again! cu

xR_Pvt_Rinzler

I recorded one frag Movie and now im borred m8. But i can play with you, just msg me on this account(Reffi here)

https://www.youtube.com/channel/UCfEhkVzamBpgAH-YHKG_A9Q [youtube.com] new channel! feel free to check it out, will upload videos again (bf1 included)! cu

Seizaemon

thank you! ill try to post some bf1 soon :)

NEW VIDEO(s), NEW CHANNEL :) check it out! https://www.youtube.com/channel/UCncs2frRrUl5Xq73mxjkX7g/videos

xR_Conqueror

beast :) btw that gold m16 looks terrible like plastic toy ^^

https://www.youtube.com/watch?v=68eCIQyZJ4o M5K Video is up, hope you like it! :)

http://gyazo.com/ed19958c4a21ac91853e23bd6a6e1e72

http://www.youtube.com/watch?v=8F9jXYOH2c0#t=279

Guys, does anyone have an idea how i can fix my personal issue with Battlelog? I somehow am not able to share any feeds or battlereports. I can only read it on my profile site. I tried with both accounts and different browsers too. How the fu.. can i fix it! If you have an idea feel free to help me . I will be your "revive slave" the next round of choice as the reward for you if it worked out. :::)))