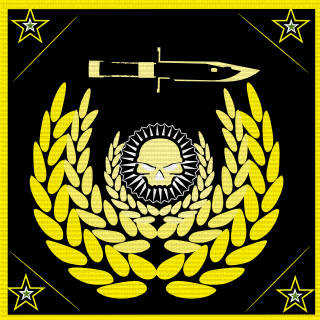 ᴋɴɪғᴇ ᴘʀᴏғᴇssɪᴏɴᴀʟs™
Tag:
[KPRO]
Fans:
7
Created:
2014-06-04
Platoon Presentation
▄▄▄▄▄▄▄▄▄▄▄▄▄▄▄▄▄▄▄▄▄▄▄▄▄▄▄▄▄▄▄▄▄▄▄▄▄▄▄▄▄▄▄▄▄▄▄▄▄▄▄▄▄▄▄▄▄▄▄▄▄▄▄▄▄▄▄▄
══════════════════════════ ᴋɴɪғᴇ ᴘʀᴏғᴇssɪᴏɴᴀʟs™ ══════════════════════════
▀▀▀▀▀▀▀▀▀▀▀▀▀▀▀▀▀▀▀▀▀▀▀▀▀▀▀▀▀▀▀▀▀▀▀▀▀▀▀▀▀▀▀▀▀▀▀▀▀▀▀▀▀▀▀▀▀▀▀▀▀▀▀▀▀▀▀▀

You need to have at least 1000 knife kills in order to join this platoon.

If you're a member of this platoon you need to show respect to their members. Who will try to talk bad about our teammates, or accusing them to play with macro or cheats, will be kicked from this platoon.

Respect each other and become a fan of this platoon.

Founder & Leaders of ᴋɴɪғᴇ ᴘʀᴏғᴇssɪᴏɴᴀʟs™
► BattleMemo (Founder)
► BattleHorse (Leader)
► DAMAR-BIZONE (Leader)
► Fehvizzz (Leader)
► LEON_TPRO (Leader)

► KPRO BF3/4 Fan's platoons

Platoon BF3 #1 ► https://goo.gl/if9lo8
Platoon BF3 #2 ► https://goo.gl/91kWpk
Platoon BF3 #3 ► https://goo.gl/5NVhZ3
Platoon BF3 #4 ► https://goo.gl/Ci1NHa

Platoon BF4 #1 ► https://goo.gl/9Smo4Z

Admin Group ► https://goo.gl/IkgGbj

Latest updates were added in: 20.02.2017.