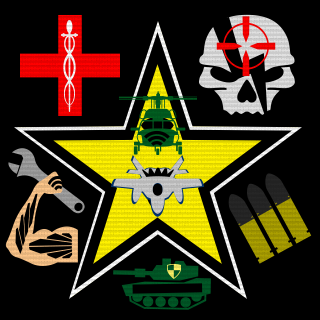 Platoon Presentation
http://battlelog.battlefield.com/bf3/forum/threadview/2955064773765576843/last/post_2955064773770822923

This Platoon was made for those that still love the BF3 Title and still play today. We will be organizing and starting to get ready for some competitive gaming. So hang tight, changes are coming along with some inter structuring.

<><> INFANTRY LEADER: Sivtec99
1. vikasagrawal9 (MEDIC)
2. HolyDiver505 (MEDIC, SUPPORT)
3. THEONEANDONLYiZ (MEDIC, RECON)
4. TOW-FOXXY (SUPPORT,ENGINEER)
5. lazyguy247 (ENGINEER, MEDIC, SUPPORT)
6. SWL_B3AST (MEDIC)
7. Vigilante(MEDIC,BIPOD-PRO)
8.
9.
10.


<><> ARMOR LEADER:
MBT/LAV Operators
1. Lucifer
2. TheBigHairyMan
3. KiNGOFCALi-X
4. SSGTbone
5. O_19Kilo_O
6. TT_Teksid


<><> Gunner/Reps
1. Frailty
2. Jesta
3. TheBigHairyMan
4. vikasagrawal9
5. TT_Teksid
6. vikasagrawal9


<><> Air Squad Leader: LegendBlue
1. LegendBlue
2. Nightstalker1813
3. TT_Teksid
4. Maggot_146


<><> Attack/Scout/Transport Helios
1. Complexcityy
2. Cuttybooboo
3. Frailty


<><> Gunners
1. Jesta
2. Frailty
3. TT_Teksid
Platoon feed
Pr0sPecT_GaMiN

sorry Blazed wrong ePic Souls we started a new one . Ill send request hold on

Letting Lucifer have the control on this. Hes going to be able to be more active than I would be at doing administration duties, roster building and changes . I work way too many hours during the weekend and not being able to do anything on this except for the week. Its all the same but Lucifer will be able to be active alot more than I would.

Pr0sPecT_GaMiN

Plus it allows me to stay focused on NOS and building that up without confusion

We are doing some restructuring guys. New platoon made and website has been made for us. Ive spoke with jest and he's on board with us. Thanks guys, please apply to new platoon, as I don't have some of you on my list and apply on website. Lets kick some ass.

I need all infy guys on that list to add sivtec99.And if anyone else wants to add me go for it im always looking for players to play with .

Armored squad, list times of available times to schedule scrims. @Siv make sure we don't conflict our times and would like for you to be available . Thanks, I have a posts scrim vs another clan.

We will be doing some inter clan scrims to soon.Let the leaders know when a good time will work out for anyone.I want to do 2v2 choppers 1v1 jet dogfights.Prolly do some 4v4 infy only so those people will be able to work with each other as a squad for future clan battles.

Ii_LuCiFeR_il

Sivtech is our Infy squad leader. I'll be attending this this session. In attempt to monitor play styles and get acquainted with you all.

How many people on here have actually added anyone?

Show 3 more...

sivtec99

Sent friend requests to sivtec99.i will be on all day today

Ii_LuCiFeR_il

This is important that we all get on the same page. Get to know each other, along with adapting to play styles.

Frail and I put a server up. Frailty's Prison Rules Server. We'll make any leader an admin. Use it for practice, matches whatever. Change the he maps if you want. Send me a message in game for admin rights.

Show 2 more...

TheLegendBlue

Sweet. Shoot me a friend request or I'll shoot you one and keep it active through the week.