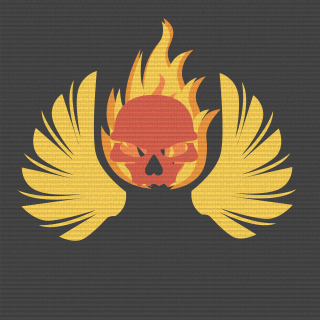 Platoon Presentation
------------------------------------------WELCOME TO THE OFFICIAL SERVER OF IGNITE-ESPORTS-----------------------------

http://battlelog.battlefield.com/bf3/servers/show/pc/9bd30414-e9d2-4763-9854-c0004614c53e/IGNITE-OFFICIAL-CLAN-SERVER-ASIA/

Use options like VoteKick/VoteBan to drive away hackers.
Use !report to report hackers to the online admin
Use !spank/!punish to punish team killers
----------------------------------------------------------------SERVER RULES-------------------------------------------------------------------
=> No Flaming/Rasicim.(respect one another)
=> No Ramming with Jets.No Baserape No Basecamping in AA until baseraped => NO Glitching/Hacking/Macros

Visit our Forum @ ignite-esports.com/forum/index.php to know how you could become a NITE

TEAMSPEAK: 128.199.128.211:9977

MISBEHAVING WITH NITE MEMBERS = BAN FROM THE SERVER

1. Simple common sense rules apply (broad category, does not require explanation)

2(a). BASE-RAPE - This means no team, winning/losing will engage in the malpractice of killing players spawning in their base.

Punishment: Kill/Kick/Ban
Appeal-able offence: Yes

2(b). BASE-CAMPING - This is an exception to said rule 2(a). Where if any player is found deliberately hiding in his base or using overpowered weapons such as the stationary anti-air. Under said rule the party that engages the camping player will not be held accountable under rule 2(a) and will not be punished.

Punishment: Kill/Kick/Ban
Appeal-able offence: Yes

3. JET RAMMING - The rule is self explanatory, please do not use the jet as a means to kill players via ramming into them. If you lack skill please practice your jet flying abilities before making a fool of yourself and ramming into others. This rule's implementation protects genuine players from be hassled or trolled by some trouble makers.

Punishment: Kill/Kick/Ban
Appeal-able offence: Yes

4. GLITCHING - As we all know the game has a lot of developmental issues which if used in the wrong manner allow a few notorious players to kill faster and in a more invincible manner. ANYONE found abusing the glitches shall be punished appropriately. Within the map glitching is allowed such as map extensions, eg: 3rd floor in Operation Metro. Outside the map glitches like the C4 glitch in metro is NOT allowed. Other weapon overpowering glitches are forbidden as well.

Punishment: Kick/Ban
Appeal-able offence: Yes

5. ABUSING/FLAMING/RACISM - If you don't know what these words mean, go find a dictionary. None of said activities (abusing/flaming/racism) will be entertained on the server.

Punishment: Ban
Appeal-able offence: No

6. HACKS/PREVIOUS BANS - If you cheat, used to cheat or your ID was hacked, we are not responsible, you have engaged in activities that make you infamous and we shall not entertain any excuses for the same.

Punishment: Ban
Appeal-able offence: No


VOTEKICKS/VOTEBANS ARE A GENERAL CONSENSUS AND ARE APPEAL-ABLE

NUKING - this a process which allows the admins to provide a losing team a last chance at playing the game.

Nuke's are given when 2 of 3 criteria are full filled
a) BASERAPE
b) WINNING TEAM CAPS ALL FLAGS
c) MAJOR TICKET DIFFERENCE BETWEEN BOTH TEAMS


If you ever feel that you have been banned or treated with extreme prejudice on our servers, please feel free to approach our staff for any assistance.
Also in-case of some players who have been banned due to illegitimate statistics which could also arise due to stat padding and ranking up tricks, please feel free to approach us for corrections, we shall inspect your ID thoroughly and come to a reasonable solution.