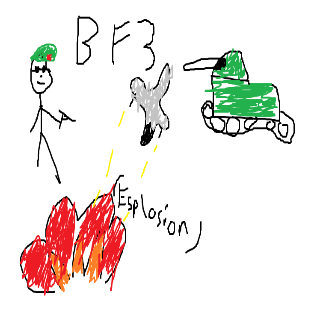 Presentación de pelotón
[AoD] - Founded January 2012. As of July 1st 2012, having [AoD] tags is mandatory for membership.
________________________________________________________________________

**Quotes**
________________________________________________________________________

TyFi: "I don't use the laser sight because it gives away your position."
Vass: "You know you can turn it off, right?"
TyFi: "What!?!?!??!?!?!?!?!?!?!?"

"Dude this used to be an office....but now it's not."
-Rooster170, probably high, in Operation 925

"Fuck you, you fuck!"
-Rooster170

"I'm supposed to graduate tomorrow"
-TyFi10, at 2:45am

TyFi10: "Krazzy, do you want to become a server admin? Shoot your gun if you do."
*Krazzy starts spinning and jumping while emptying an entire LMG clip. His twirls were eerily similar to Lonely Island Jizz in my Pants reaction*

GalliePowPow: "Did you know that Asians don't have slanted eyes when they are born, they grow them over time."

JDM-Sebb: "I want to get Premium so bad?"
TyFi10: What? You want to get pregnant so bad?"

________________________________________________________________________

**AoD Memories**
________________________________________________________________________

VassiliZaitsev backing up full speed on Seine Crossing Rush in the LAV to avoid enemy RPG's, before flying over the railing and plummeting into the river.

KoryGhost tank-sniping a sniper at the top of the mast of the carrier in Kharg Island

TyFi10 realizing tac-lights can be turned off.

Patvolcom65 bailing his jet, landing on the roof of A in Kharg Island, 3rd set, attacking with three tickets left. Everyone spawns on him. VassiliZaitsev42 plants the bomb right when the ticket counter hit zero.

VassiliZaitsev42 getting chased by 4 MAVs at once in Kharg conquest.

KoryGhost and Vass playing with Celtic-Champion1 for the first time in Tehran Highway conquest.

________________________________________________________________________


Información de pelotón
Anyone still signing into Battlelog these days?

Mostrar 7 más...

lPhoJ

Your everything according to Juan.

Littlebird234

ik but it dead 4 now but summer and those others are every1 is on

Still working in North Dakota. I have not forgot about yall!

Crap, North Korea stole our Little Bird http://www.businessinsider.com/north-koreas-illegal-helicopters-emerge-2013-7

Hello everyone. Tonight marked my last day at home before moving back into college. As always, this means I won't be as active as I was the past few months. Some weeks, I might not be on at all. Other weeks, I might be able to get on at the end of the week or the weekends. Unfortunately, 3 math and 2 physics classes probably won't afford me much free time. Of course, I'll see you guys around Thanksgiving and Christmas, and I'll log into Battlelog often.

Mostrar 10 más...

VassiliZaitsev42

I, for one, will NOT be getting an XBOX. I'll probably wait a bit to get a PS4. Until the summer at least because poor student.

My internet connection at the shop where im staying now is total Shit! I probably wont be on until this weekend when I get back home.

Have any of you bought Skyrim through the Playstation Store? If so, I'd love to fileshare with you. :D

Mostrar 1 más...

VassiliZaitsev42

haha, I have no idea if you can or not. Just making sure though.

Everyone welcome our newest member, Destructnatr, into AoD! As usual, add him to your friends list when you see him in-game.