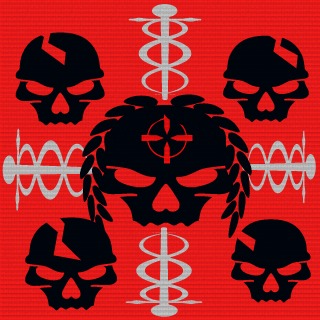 Red Cross
Plaque:
[RedX]
Fans:
18
Créé:
25-10-2011
Présentation de la section
*Welcome to Red Cross!! Today We Have Over 19 Members And That Number Will Continue To Increase.

*Red Cross was created about 8 years ago with friends & people whom we met along the way who indulged in our winning ways. Now that we are getting bigger there are problems that we run into which include the following:

1- Tired Of Playing With Inexperienced Players In My Squad And On Battlefield.
2- It's Better To Play With Friends And People You Know, Because It's More Entertaining

*There Were No Requirements In Order To Join Red Cross, however That Rule Has Changed.
*We are giving People That Don't Meet Minimum Requirements a Week To Achieve Them. The
Requirements To Join Red Cross are as follows :
1- Have Over 15 Hours Of Gameplay ( There Is a Reason For This )
2- K/D Ratio Should Be Over 1.5 ( Don't Apply If You Got More Death's Than Kills )
3- W/L Ratio Does Not Matter, But It Would Be Good If It Was Over 1.5 ( Not Required )
4- Must Have A Mic To Communicate & Be Active ( In Other Words, Don't Stop Playing For a Long Time )
5- Mature Player's Only.. No Age Requirement
6- Most Important rule : Play To Win The Game, Not For The Stats (Teamwork Is Necessary )

*Please Don't Ask Me To Promote You To a Leader.
*The current leaders "Will Judge Who Is Capable Of Becoming a Good Leader/Based On How You Play".
*Must have your battlelog set up & ready

*Applying to Red Cross you must contact any of the leaders or founder:
*Wormakajeremy
*Agent_Clutch
*Bricks416 leader/recruiter
*Or apply on battlelog

*Remember To Become a Fan Of Red Cross!
*Please Check The Platoon's Feed Constantly & Write On It !
*See You In The Battlefield ;)
*Red Cross Is a platoon not serious about GB until they fix most of these problems, we pride our platoon on tact smart players whom have created a winning attitude.


"Get down or get layed down" RC4L!!
Feed section
Pas d'autres événements à afficher