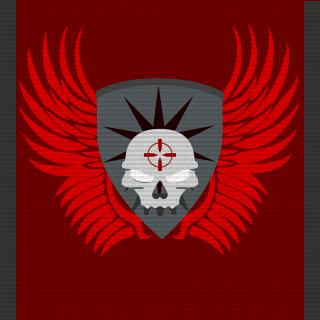 Présentation de la section
Just a relaxed group looking for like minded people to enjoy the game with.


Join up with our platoon then head on over to our website so we can get to know you and you us.
www.deadlyprecision.net

Be sure to play in our servers and help keep them going.

-Teamspeak 3 Server-
IP: 8.6.2.2
Port: 9252

-Tank Superiority Server-
http://www.battlelog.battlefield.com:80/bf3/servers/show/5dca31ec-1058-4a9d-9189-df2287679dfb/Deadly-Precision-dp-Jihad-Jamboree-Dallas-TX/

-Small Maps Conquest Server-
http://battlelog.battlefield.com:80/bf3/servers/show/e0f3f9ef-2ecc-4aab-872c-2801cb3ecce4/Deadly-Precision-dp-Karkand-Kill-Dallas-TX-SSA/

Feed section
It's sad to say, but we will not be renewing our game servers in the month of February. It's quite expensive and as of now it's all come out of my pocket. I, unfortunately, cannot and will not continue to pay for it especially since nobody plays on them. But don't worry. We still have the website and there are plenty of other great servers out there. I look forward to getting out there when I can.

Our servers are under maintenance Today and may be out temporarily throughout the day. Keep checking back for them and they should be back up and running by tomorrow or maybe even later this evening.

thank you for having accepted me in this platoon ... sorry I am Brazilian and my English is half bad ... and i am a little nub XD sahuashuhashsahhh

I'd like to welcome hitmancall, GaiaoXD and JUDAZ11 to the platoon. We hope to see you in Teampseak sometime to get to know you all a little better. Don't forget to sign up on the website too!