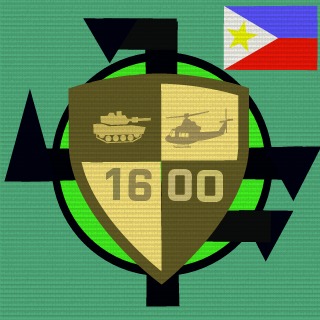 JF1600 (Jammin' Flips)
Plaque:
[JF16]
Fans:
21
Créé:
01-11-2011
Présentation de la section
JF 1600 - ''JAMMIN' FLIPS" ( "PINOY" Platoon) IS CURRENTLY RECRUITING FOR NEW MEMBERS.. PLS. SUBMIT YOUR PLATOON APPLICATION ,ASAP... Majority : PINOY BF3 PLAYERS from around the world . (You dont need to be a "Filipino" to join in..). EVERYONE IS WELCOME.

JF1600 / SPICA SERVER:

http://battlelog.battlefield.com/bf3/servers/show/be4994c1-df22-40c9-801c-13d9b768bf00/JF1600-SPICA/

VOICE COMMUNICATION:" TEAM SPEAK 3 "

ATTN. JF 1600 PLATOON MEMBERS;
WE ENCOURAGE YOU PLEASE TURN ON & USE TEAMSPEAK 3 ,then CONNECT to the ADDRESS BELOW BEFORE YOU LOG IN TO BF3 . IF YOU'RE HAVING TROUBLE ON INSTALLING , OR CONNECTING TO TEAMSPEAK 3 ,JUST ASK ONE OF US .(FELLOW MEMBERS) AND WE WILL GUIDE YOU THROUGH. THANK YOU FOR YOUR COOPERATION .

Where can I download teamspeak 3?
http://www.teamspeak.com/?page=downloads

What's the teamspeak address?
ts3.spicapfu.com:2200

PLS. DONT CHEAT OR HACK ; ALWAYS BE POLITE / RESPECTFUL TO YOUR FELLOW TEAMMATES AND CO-PLAYERS. TEAM WORK IS OUR MAIN GOAL SO WE COULD CONQUER THE BATTLE.