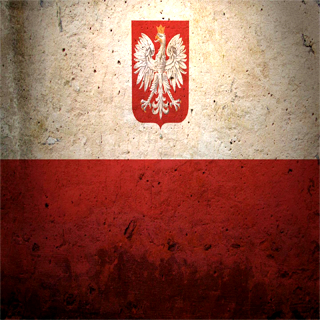 Présentation de la section
Official Battlefield 3 Team Poland Platoon

Team Poland achievements
#3rd NationsCup XV
#3rd NationsCup XVI
#1st Battlefield 3 Conquest 12on12 Cup #2

Clanbase Nations Cup XVI (8v8 Conquest):

Polish National Team roster: 

Team Captain: MaceWindu

Line Up:
INFANTRY 
eman_pl Bad Respawn
silver UNIVERSE
mmisiek VIP
sayo UNIVERSE
shook UNIVERSE
SUPERMACIEJ Brutality Corps
Quaker Brutality Corps
papus UNIVERSE
RixonSharps Bad Respawn
blaidd UNIVERSE
yhead UNIVERSE
zordon UNIVERSE
ARMOR 
Mace Windu Team Wilda
miedz Frontline Urban Tactics / Team Wilda
mwnn Brutality Corps
HELI
M4lina Bad Respawn
pejter Bad Respawn
munruthel Frontline Urban Tactics
tonpix Frontline Urban Tactics
Serafin Bad Respawn
JET
chudy_com Bad Respawn
kiero0 Evolution 
KITER Team Wilda

All matches:
Group Stage
vs Team Slovakia 909:0 Caspian Border/Grand Bazaar
vs Team United Kingdom 1:0 Tehran Highway/Damavand Peak
vs Team Norway 1:0 Operation Firestorm/Operation Metro
vs Team United States 542: 27 Noshahr Canals/Grand Bazaar
vs Team Sweden 136:317 Kharg Island/Operation Metro
Playoffs
vs Team Nederlands 1:0 Kharg Island/Grand Bazaar
vs Team Germany 472:0 Kharg Island/Operation Metro
vs Team Finland 76 -218 - Grand Bazaar/Noshar Canals
Bronze Final
vs Team Denmark 953:0 Caspian Border/ Operation Metro
-----------------------------------------------------------------------------------------------
Clanbase Nations Cup XV (8v8 conquest):

Polish National Team roster:


Team Captain: none

envi TCM-Gaming
kalussi_pl TCM-Gaming
M4lina TCM-Gaming
pejter Genuin Gaming
Mace Windu Delta eSports
xD Genuin Gaming
kaylis01 PSG
Kadet34 Delta eSports
kasuy Paranoia eSports
mmisiek Paranoia eSports
Pawik Delta eSports
Pawnzi Team Wilda
Roba Team Wilda
SabeR Paranoia eSports
teRRoR Delta eSports
LukEEE Delta eSports

All Matches

Group Stage
vs Team Romania 315:0 Grand Bazaar
vs Team Czech 308:0 Operation Metro
vs Team UK 11:41 Caspian Border
Playoffs
vs Team Slovakia 388:14 Grand Bazaar/Caspian Border
vs The Netherlands 359:250 Grand Bazaar/Kharg Island
vs Team Australia 196:237 Grand Bazaar/Kharg Island
Bronze Final
vs Team Denmark 200:161 Siene Crossing/Caspian Border









Feed section
http://www.esl.eu/eu/bf4/news/231593/

Voir les 1 commentaires suivants

BCorps-eMAN

Bartez will be delivered the pizza on official matches :)

Dzisiaj odbył się finał Battlefield 3 Conquest 12on12 Cup #2 gdzie przyszło nam zagrać na Grand Bazaar przeciwko Peave&Love. Mecz skończył się dla nas pomyślnie 17:100 , pierwsze miejsce jest nasze! Podziękowania dla Wszystkich graczy Team Poland jak i graczy wspomagających nas spoza Reprezentacji!

Koniec, Team Poland wygrywa mecz o trzecie miejsce przeciwko reprezentacji Danii. Dziękujemy wszystkim fanom za dopingowanie i śledzenie naszych losów podczas trwania całego NC. Wielki finał pomiędzy Finami a Szwecją za tydzień. Co dalej z TP? Zostaje dokończyć CUP 12v12 na ESL... :)

Pilna ankieta na TeamSpeak'u w dziale "WAŻNE INFORMACJE". Do jutrzejszego wieczora czekam na odpowiedź!

Polska vs Dania w najbliższą niedzielę o godzinie 21:00. Mapy Operation Metro + Caspian Border!

Voir les 2 commentaires suivants

Mecz o trzecie miejsce z Danią. Ankieta przedmeczowa na TeamSpeak'u. Termin spotkania - do ustalenia.

Jutro około godziny 19:00 potwierdzenie udziału w CUPie.