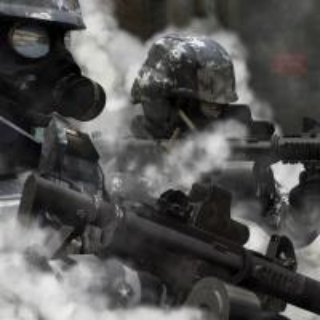 Présentation de la section
Shed Blood With Us, And You Will Forever Be A Brother.

Everyone in this platoon, is fearless. We are like the undead, we take hits and hits but we keep going. More Mercenaries Are Needed.

Every Mercenary will do what ever it takes to stay alive. We work as a Wolf Pack. You are the eyes to the brother next to you, as he is yours. No one gets left behind. We fight strong, because the weak will never win.
Many Positions Are Available, You Won't Regret Joining One Of The Most Lethal In The Battlefield.

Privates & Veterans Are Very Well Welcomed. Privates Will Be Trained For Daily Improvising Skills. Veterans May Be In Existing Squad Or Ask The Founder Or Leader To Create One Of Their Own

Requirements:
-Website registration is required: http://gzm-elite.enjin.com
-Mic & Teamwork Is Required, As Well As Knowing Your Way Around The Battlefield.
-Active Mercenaries. (Atleast 4-5 Hours Weekly)
-Mature Mercenaries. (Age Don't Matter, Respect Does)
-Sense Of Humor

Kill Death Ratio: 1.4, Also Needed If You Want Your Own Squad(If Anythings Lower, Tryouts Are Available)
Score Per Minute: 350
Skill: 360


Founder:
-JesusRoss

Co-Leader:
-Allkaline656
-Choppergator

Black Demons Squad Leader: JesusRoss
- Midnight-Squirts
-mcnbf3
-Lucy_High

Stealth Squad Unit Leader: Allkaline656
-Vee_Trex
-chuffyrun
-amadero45

Stealth Jet Pilots:

Attack Helicopter Squad Leader:
-
Steel Tankers:

-Only The Lethal Survive.

Any Questions On Joining, MSG JesusRoss Or Allkaline656.


Feed section
Pas d'autres événements à afficher