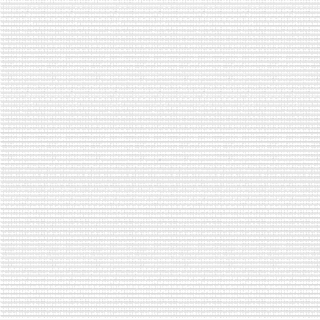 Ghost
Plaque:
[SPEC]
Fans:
50
Créé:
22-06-2012
Présentation de la section
The Reprimanded Podcast:
http://www.youtube.com/watch?v=sptHGnBoLe4



"He should not be blind to a single fault in any subordinate, though at the same time, he should be quick and unfailing to distinguish error from malice, thoughtfulness from incompetency, and well meant shortcomings from heedless or stupid."

-Augustus C. Buell


Ghost, meant for only those who desire to be among the best. Ghost is a collection of highly skilled and knowledgeable players that are a force to be reckoned with. If you feel that you have the ability required to become a Ghost, please apply.


Ghost Guidelines:
(Guidelines applicable to change)

-A mic is required to join (Kinect is not considered a mic).

-Must be 16 or older to apply.

-You must use your squads tag at all times.

-Respect must be shown to all members, any difficulties should be worked out ONLY between the two individuals, no smack talk of other members.

-Squad leaders will be promoted based on several factors.

-A squad leaders orders are meant to be followed, unless extremely unreasonable.

-All members must attend a minimum of two full practices each week; failing to do so without giving a notice and reason will be violating Ghost guidelines and you will be kicked.

When scrimmages are scheduled the time and date will be posted here as well; If a scrimmage is scheduled there will be no practice for that day.




Scrimmage Schedule:




Ghost is separated into three squads listed below:

Specter- Top tier
TAG: SPEC

Roster:
Squad Leader-MeanM16

MrWestwooDD
ASHLEY
Themacattack
KEMPY
SodaPop
Big John

Predator- Second tier
TAG: PRED

Roster:
Squad Leader-None

KD Police
Saucy Man
Eric Mercado
Mad Pug

Raptor- Third tier
TAG: RPTR

Roster:
Squad Leader-None

Macadocious777
Feed section
Since we can all agree BF3 has been dead for awhile, what platform you guys getting BF4 on? I'm going 360 and PC; not even getting a next gen console...

Voir les 7 commentaires suivants

ASHLEYDKITTY

that xbox one BF4 ill be back when that comes out for now i am in the middle east on a business trip sorry for not talking in awhile

MeanM16

Its cool, great to hear from you Ashley!

So I was just wondering what's everyone thinking about getting ps4 or xbox 1? Just asking cuz I'm thinking about getting a ps4 but I still want to play with you guys when battlefield 4 comes out.

Voir les 4 commentaires suivants

MeanM16

It was a joke. But for real though, nobody is gonna get either for a long time dude.

ericmercado19

So I should just get a copy for 360 also. Are we going to get competitive again when it comes out?

Everybody should check out Ghost's Art Collection, pretty cool to be able to look at some of the stuff we've got locked in the vault! Feel free to download or save some for yourself, and anything custom you guys have in mind can be made quick. Enjoy!

http://www.youtube.com/watch?v=SFvOz_Vum0k

Not confirmed but new info about Commander coming back to BF4 was leaked a lot of places. Premium people also get exclusive WEAPONS in BF4, apparently.

Voir les 2 commentaires suivants

Firaxin

I guess I've been cynical since they told Premium owners to buy Warfighter for BF4 beta access... then 6 months later reveal that Premium owners already had that privilege anyways

MeanM16

Well all they said was Warfighter got the beta, they never said it was exclusive to them. But EA can be misleading for sure.