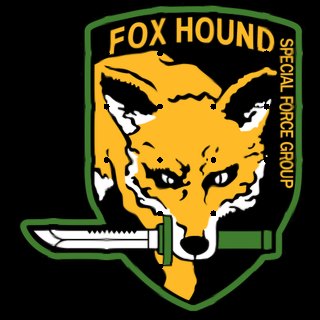 Foxhound SFG
Plaque:
[FOX]
Fans:
22
Créé:
26-06-2012
Présentation de la section
The Foxhound Special Forces Group is an international group of soldiers whom prefer to play tactically and intelligently over individually. We welcome players of any age that can maintain maturity, a persona in good standing, and a reasonable attitude towards the operation at hand. As said, we are international and have players from across the world, speaking at least five different languages. As a community, many of our soldiers have been playing with each other for years, over different game series and genres. Let this not be of worry however, as we all stress a tight community as a founding feature. Anyone whom is willing to get to know us, is absolutely welcomed to join and fight alongside us.

-----------------------

"Amat Victoria Curam" - Motto of the Foxhound Unit; "Victory favors those who endure pains." By enduring hardships, whether in life or on the field, victory will find you. Be not demotivated by the obstacles that face you.

-----------------------

Fireteams will be constructed as needed. These are to be used during matches only. While playing on a regular basis, we encourage our soldiers to adapt to the server they join. Different tactics are needed for different maps and game-modes. We discourage attempting to always use strict military tactics when more simpler tactics will be more effective. This is a game, and as such we hope you play it to whatever extent grants you enjoyment.

Please feel free to add any of us on XBOX LIVE and play alongside us! Send us a message first letting us know who you are though, just as a security measure.

-----------------------

Languages Spoken
• English
• Nederlands (Dutch)
• Deutsch (German)
• le français (French)
• русский язык (Russian)
• eesti keel (Estonian)

-----------------------

Concerning Timezones: As we are international, we have members spread all throughout North America and Europe. Generally speaking, you can usually find at least one member online at any given time. Feel free to add us on Battlelog so that you know when we're online. Our schedules are fairly regular, so learning what times we're online is not too hard.
Feed section
Pas d'autres événements à afficher