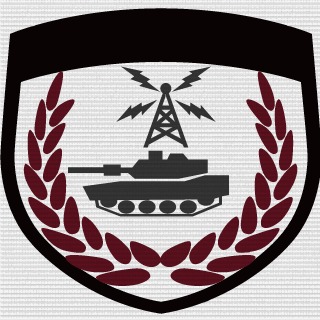 ELITE FORCES UNITED
Plaque:
[EFU]
Fans:
51
Créé:
09-08-2012
Présentation de la section
CRY "HAVOC"! AND LET SLIP THE DOGS OF WAR
JULIAS CAESAR

AFTER MANY YEARS OF PLAYING THIS GAME AND WATCHING FROM AFAR,I HAVE FINALLY
DECIDED TO TAKE THE PLUNGE AND ESTABLISH A CLAN ENCOMPASING THE MANY
VALUABLE LESSONS I HAVE LEARNED.
THE EFU IS A TEAM ORIENTATED CLAN WITH A STRONG EMPHASIS ON THE FOLLOWING.
1-LEADERSHIP AT SENIOR AND SQUAD LEVELS.
2.STRATEGY AND TACTICS.
3.TEAMWORK.(TRUST).
4. RESPECT AND COURTESY TOWARDS ALL PLAYERS.
5.COMMUNICATION.
6.PROVIDE YOUR PERK AND SKILLS IN HARMONY WITH YOUR SQUAD.
7.TRAINING(PRACTICE).

THE -=)E.F.U(=- TRAINS EVERY FRIDAY AND TUESDAY NIGHT FROM 7-00PM ONWARDS.ALL PLATOON
MEMBERS ARE EXPECTED TO MAKE AN EFFORT TO BE THERE.MISS 4 TRAINING SESSIONS
WITHOUT NOTICE OR GOOD REASON AND YOUR MEMBERSHIP WILL BE TERMINATED.
WE SET THE BAR HIGH IN THE -=)E.F.U(=- THE REASON IS SIMPLE WE AIM TO BE THE BEST.

TO APPLY:
1. SEND ANY SQUAD LEADER A FRIEND REQUEST.
2. APPLY TO JOIN PLATOON.
3. ATTEND AT LEAST 2 TRAINING SESSIONS.
4. PROVE YOU CAN WORK WITHIN A CHAIN OF COMMAND AND EMPLOY ORGANISED
TACTICS.

EVERYTHING IN WAR IS SIMPLE,CLAUSWITZ SAID,BUT THE SIMPLEST THING,HE ADDED
IS INCREDIBLY DIFFICULT.

I LOOK FOWARD TO WORKING WITH ALL OF YOU AND WELCOME ANY COMMENTS OR
SUGGESTIONS YOU MAY WISH TO MAKE.

KINDEST REGARDS
CALE JOHN GUILFOYLE.

FOUNDER:-=)EFU(=- CLAN.

""""""""""""""""""""""""""""""""""""""""""""""""""""""""""""""""""""""""""""""""""""""""""""""""""""""""""""""""""""""""""""""""""""""""""""""""""""""" OFFICIAL BATTLE HISTORY
""""""""""""""""""""""""""""""""""""""""""""""""""""""""""""""""""""""""""""""""""""""""""""""""""""""""""""""""""""""""""""""""""""""""""""""""""""

E.F.U VS S.U.F 2-1.
E.F.U VS H.K.O 3-0.
E.F.U VS B.B.F 0-3
E.F.U VS A.N.Z 0-6
>>>>>>>>>>>>>>>>>>>>>>>>>>>>>>>>>>>>>>>>>>>>>>>>>>>>>>>>>>>>>>>>>>>>>>>>>>>>>>>>>>>>>>>
UPCOMING SCRIMS
>>>>>>>>>>>>>>>>>>>>>>>>>>>>>>>>>>>>>>>>>>>>>>>>>>>>>>>>>>>>>>>>>>>>>>>>>>>>>>>>>>>>>>>


Feed section
(symthic game science)......google add to favs and study....loads of data.

CLAN MEETING---- WHEN----FRIDAY THE 13TH OF DECEMBER WHERE----BF 3 LOBBY--INVITES TO FOLLOW--DUST OF YOUR BF 3 DISC WHY----DISCUSS BF4--WHAT YOU THINK OF IT AND HOW IT AFFECTS OUR CLAN--WHAT DO WE DO NEXT? ALSO DISCUSSION RE MERGER WITH HKO. ALL CLAN LEADERS ARE EXPECTED TO ATTEND,IF YOU CANT ATTEND LEAVE ME A MESSAGE PLZ. REGARDS TO ALL PEG.

PEGASUS-AUS

thankyou to those who attended squad meet.unfortunately our numbers could have been better.difficult to get a clear picture of our intentions with so few.will organise a second shot at this guys....we really need to switch on

Apologies to all as I haven't been able to make the last couple of sessions with you all, been bogged down heaps with work and the bloody flu.... Got a copy of BF4 had it since launch date but haven't be able to get on really for a game as yet... Catch you all up soon Cheers

PEGASUS-AUS

get well soon scott looking forward to killing some people with you soon.....lol.

Time for training, we need more numbers I know GTA V is a distraction, lets get organised.

PEGASUS-AUS

message out to all tonight on ps as a friendly reminder.all are expected to make an effort to turn up tuesdays and fridays.

congratulations on making colonel level 100 tad...well done!!!

BF4 BETA------PS STORE------PS3 DEMOS-------SHOOTERS. HAPPY HUNTING ALL!!!!

very pleased with turn out for the last two weeks everbody.....the team works.

check it out https://www.facebook.com/BattlefieldTrollsUnited

TROL-A-LOL-A-LOL

this is the old knife server page i was talking about . that sole tried to close . Now renamed .,.,., https://www.facebook.com/esowlrKillmobcrewsKnifeOnlyPs3Server?ref=hl

good turn out last night all..broad consensus for merger with hko is good....however we will need to wait and see for hko,s response to this proposal.also agreement on quarterly meetings for clan leadership to discuss all matters clan-game or otherwise.thankyou to all for your attendence last night. regards peg.