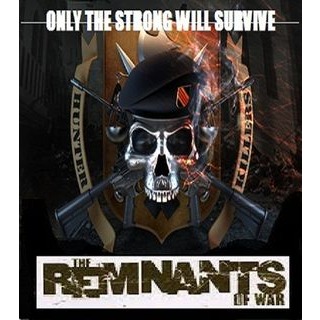 Présentation de la section
http://images.cooltext.com/2959396.gif"

IN THE COMING MONTH WE WILL BE SHRINKING OUR TWO RoW PLATOONS BACK TO ONE PLATOON . WE WILL NO LONGER AS RoW BE LOOKING TO COMPETE COMPETITIVELY ANY LONGER..DETOX WILL BE OUR COMPETITIVE PLATOON BETWEEN US AND OUR EXTENDED FAMILY FOR THE REST OF THE WAY AND INTO BF4. WITH BF3 WINDING DOWN AND COMING TO AN END WE SEE IT MORE IMPORTANT TO KEEP RoW IN A WHOLE JUST BETWEEN FRIENDS IN HOPES WE MAYBE ABLE TO BRING IT BACK WHEN BF4 MAKES ITS DEBUT. FROM THE BEGINNINGS OF SK TO THE ENDING OF RoW IT HAS BEEN AN INCREDIBLE EXPERIENCE WITH SOME INCREDIBLE FRIENDS. BETWEEN THE TWO OUR FRIENDSHIPS HAVE LASTED THE WHOLE DURATION FROM BEGINNING TO ITS COMING END. THANKS FOR ALL THE SUPPORT AND THE FRIENDSHIPS WE HAVE MADE ! TIME TO PUBSTACK BOYS !!!!!

We of ~RoW~ are a Clan that have come together from various other Clans through out time. We come together in hopes to create a lethal and highly Productive Platoon. Many of us have been a part of High Ranking and well known Clans since the days of PS2 Battlefield Modern Combat. We have battled each other in the past and have kept our relationships close in hopes we can come together as we have done now. Many of us as well have Military Experience whether still active or retired we bring our Knowledge and know how of Warfare to the game. We have all services that enjoy membership with our Clan. Army, Marines,Navy and Airforce. It has helped bring us all together and foster new relationships as well. While we want to have fun with our fellow Soldiers we also want to take it seriously in hopes to reach that highly competitive ceiling. We look to eventually battle in Ladder Matches and Online Tournament Events in the Future.(Previous Sentence is Now Done we will not be looking to play Competitively anymore) We have seen the ups an downs of many clans , some rise and some fall. We have the sense of what it takes to keep us rolling and not letting it fall apart. No matter what issues that come up we will work together to make things move smoothly,


Official Clan Website
http://remnantsofwar.wix.com/rowpage#!home/mainPage

Clan Facebook page
http://www.facebook.com/remnants.ofwar.5

Clan Email Address
RemofWar@yahoo.com

~~~~~~~~~~~~~~~Allies~~~~~~~~~~~~~~~~~~~~
(HOGS) Hogs of War

The Leaders you see are the Founding Players that Left SK to create RoW. They are the heart and soul of RoW and the Platform for which RoW was made.




Feed section
I guess this is my last ever post on here since im switched over to PS4. My first and best Platoon on PS3/BF3 . sK can go SUCK IT dont even count them . But my lasting memories were here. Late RoW and Thanks for the Start

My Last post on here. Just for memories I guess. Its a wrap !! Thanks RoW !!

Working on a couple of things for RoW before BF3 comes to an end. Will be looking for someone to have our final Clan Match as Row Together .Yea yea theres only 11 dont worry we will have enough but would like to select a Platoon to have our Final Match together as RoW for BF3.

We should get a 6v6 or 8v8 against someone for our final Battle with RoW on BF3 ? Whatcha all think. If I could get everyone playing from here then we will but some not around anymore. Let me know whatcha all think !?

Voir les 16 commentaires suivants

Lol we really are remnants now

Voir les 3 commentaires suivants

Pr0sPecT_GaMiN

Just kept the founders the ones that made RoW ! We made RoW not anyone else ! Wanted to show that. And show we still stayed together through everything

Only the Original Founders are and will be left on this RoW Page ! Great Times !