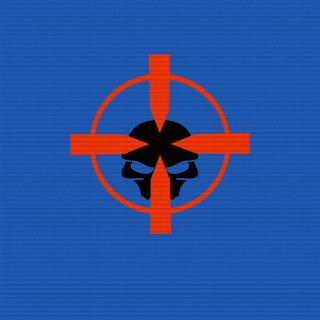 Présentation de la section
My Trident is a symbol of honor and heritage. Bestowed upon me by the heroes that have gone before, it embodies the trust of those I have sworn to protect. By wearing the Trident I accept the responsibility of my chosen profession and way of life. It is a privilege that I must earn every day.
My loyalty to Country and Team is beyond reproach. I humbly serve as a guardian to my fellow Americans always ready to defend those who are unable to defend themselves. I do not advertise the nature of my work, nor seek recognition for my actions. I voluntarily accept the inherent hazards of my profession, placing the welfare and security of others before my own.
I serve with honor on and off the battlefield. The ability to control my emotions and my actions, regardless of circumstance, sets me apart from other men. Uncompromising integrity is my standard. My character and honor are steadfast. My word is my bond.
We expect to lead and be led. In the absence of orders I will take charge, lead my teammates and accomplish the mission. I lead by example in all situations.
I will never quit. I persevere and thrive on adversity. My Nation expects me to be physically harder and mentally stronger than my enemies. If knocked down, I will get back up, every time. I will draw on every remaining ounce of strength to protect my teammates and to accomplish our mission. I am never out of the fight.
We demand discipline. We expect innovation. The lives of my teammates and the success of our mission depend on me – my technical skill, tactical proficiency, and attention to detail. My training is never complete.

We train for war and fight to win. I stand ready to bring the full spectrum of combat power to bear in order to achieve my mission and the goals established by my country. The execution of my duties will be swift and violent when required yet guided by the very principles that I serve to defend.
Tradition. Brave men have fought and died building the proud tradition and feared reputation that I am bound to uphold. In the worst of conditions, the legacy of my teammates steadies my resolve and silently guides my every deed. I will not fail..

We are ST6 only in a Domination server. We still play like we are in a regular match with ST6. We still thrive on teamwork and communication. Nothing has changed but the maps. ST6 member may keep their ST6 tag. Non members please add the ST6D tag so we know who you are in the server. Server is up and running. Just server search for ST6D's Dom Server.

Biggest thing here is Assault Class. Medics are always needed in Dom. Other class are fine but medic is the best to play since dom is like a mix of deathmatch and conquest.


Feed section
What's going on my people? Why we ain't had nuffin going on? Hmm maybe cause Major G. W. ain't been on. Sorry fellas I been smokin the wacky backy -_- lmao any who? I'll be around more on BF3 but not too much. I have come to the realization that the weather is getting nice outside, my job is full time, and I have no more car payment (go me!!), I gotta little money in my pocket, I have a three year old boy (go me again), and I love being outdoors. What does all that rant mean. Well it means I'm gonna spend alot of my free time OUTSIDE. So I'll see you guys when I am on. If that means I get kicked outta ST6 so be it but I will be around on crappy days. So later fellas!

If anyone wants to get together sometime to practice give mine a shout

Voir les 2 commentaires suivants

How's all my people tonight? I can't wait to get my PS3 and get back in there with you. I guess right now I'm like a wounded warrior on the injured reserve. Lmao!

charlieb319

What the shit George!!! Lol..its just a flesh wound! Walk it off!!

Does anyone want to get together for some practice tomorrow night 3-13 if so let me know a time

Bluescat84

sorry can't make it on tonight maybe on the weekend

Aight guys I've got some personal issues going on in my life right now and I will be gone from battlefield for quite some time. I have no idea how long. I will still be around on battlelog but I won't be playing the game anymore. Tat I am promoting you to leader of this here outfit. Work with Bronco to get this squad being all it can be. I'm sorry for all the inconvience this is gonna cause. But hey what can you do. If anyone has questions about tactics for Dom talk to Tat2man69 he's like me always playing dom and can answer questions. See you guys back on the battlefield in a few months I hope.

Voir les 4 commentaires suivants

Aight guys. We didn't do well but the hardcore thing was a surprise to all of us including L3G. We will be having a rematch on our server with 100% health and not hardcore. It will be next saturday at 7 also. We need to get our shit together and do the damn thing. I been telling you guys they are good. Now you all have an idea of what I mean. But we can beat them if we all work together. We did good with the revives and all that but we couldn't get kills or hold any flags. Next time we need to do everything right. Don't get discouraged. We will get our revenge. Hooah!

Voir les 5 commentaires suivants

floridabronco

it is good to discuss things before and after matches as all ideas are good ideas in an 8v8 dom match i believe you should stick together and move from flag to flag and engage when needed

mightyporter

also we need to start marking other players so the whole team can see them, I also think that communication is key there was very little i the last match. I will say hand on heart the i was guilty of not communicating as often

bad luck last battle lads next time we'll kick there arses