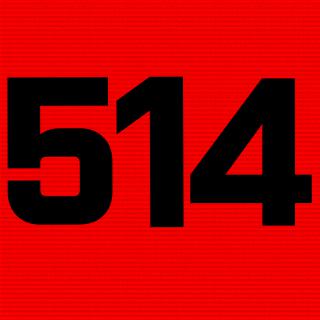 DUST 514 IS SHITTY
Plaque:
[D514]
Fans:
1
Créé:
03-05-2013
Présentation de la section
DUST 514 is an upcoming free-to-play first-person shooter developed by CCP Games for the PlayStation 3.
Dust 514 is a first-person shooter with elements of massively multiplayer online games. Combat takes place on the various planets found in Eve Online, each of which offers a unique map. Planets are divided into several large districts, which hold resources and installations that dust players must fight for control over. Only the natural landscape of each planet remains constant; the placement of buildings and surface structures is controlled by the player corporations.

For further information visit http://en.wikipedia.org/wiki/Dust_514

Release Date: 14.05. (now available as a beta in the psn store)


This is a platoon for battlefield players who want to play DUST 514. The game requires a lot of teamwork and as we all know it can be pretty frustrating if you play a teamwork oriented game on your own.

So follow the us on the dusty battlefields of the EVE universe...

DUST 514 GAMERTAGS (add the channel verdagio4strings)
BAZOOKA_84 = BAZOOKA 84
antodena = Anto Dena
th2050 = THE HAMMER 2050
DeluxeWien10 = ALPHAMONGO
HutchOne23 = hutch the killer
verdagio4strings as himself
lukogex as himself
Feed section
CHECK THIS OUT -> http://guidescroll.com/2013/05/dust-514-beginners-guide-2/

Goddamn. I will love to have this! On official website: In addition, we are developing a PS Vita companion app called Neocom. YAY :) (i'm too way GEEK)

Guys, I'm starting hitches and chills. I need to play DUST. Tomorrow 24/05/2013 in the afternoon I take a day off to work (due to low work duties for the end of the month) and give it a REAL TRYOUT. Today I will purchase some AUR stuff and come all equipped to my first real DUSTBOWL DAY.

THE_BAZOOKA_84

wait with the aur, you dont need it yet... first you need to unlock the skills, take your time to do that and you will see that you can buy everything with isk

AntodenA

too late bro :) i've already spent 4,99€ that is good to buy some good stuff you will see. my k/d today got better because of my new dropsuit and weapons. i unlocked some skills and i'm reserving some point to talk with you...

Fantastic UPDATE on the official site of DUST514!!! Now we can manage our characters on the website, similar to battlelog!!! Although not so social oriented... :) Well anyway is something good, so I thinked to share... Oh, almost forgot, I've added everyon on my contact list. See you on the Dustbowl brochachos!!!

Voir les 4 commentaires suivants

THE_BAZOOKA_84

you need to activate it manually in the game, its not equiped automaticaly

AntodenA

I will check later. My son is almost gone to bed... Maybe in 20 minutes will be online with you and jak,

I am thinking of what you told me yesterday, that the game will be better for me because is slow paced (and this is true) but I have some problem understanding some design of it. I mean if it's so much team based and tactical how in the fuck I can't spawn near you? I think surely is more "realistic" to spawn only in spawn point or dropships... But yesterday I was never near you. Anyway I really like the fact that you, more than usually will lead a squad for your skills in understanding and explaining so well the game (yestarday was awesome to discover every things you told me) and I like the idea to be more focused in following your orders because the game simply let me think more about what I should do and action to take. I need only to "get into it" with your help bro. I'm planning on taking a freeday for DUST this friday that I have less work to do. Can you confirm you will be online? So we will take our time... Herr Commandant!

THE_BAZOOKA_84

Herr Commandant XD yes i think i will be on... i can tell you for sure on thuesday ok?

AntodenA

Bro, tonight if you want I'm all DUST... so you choose :P

please post your dust 514 account names so we can add each other easier: mine: BAZOOKA 84

Voir les 3 commentaires suivants

AntodenA

No way XD Jack Arta is silly XD!!!

Cheaters already on the loose... First day of release... God...

I'm planning to restart my EVE ACCOUNT... Anyone want to join me?

There is a little problem... This game supports various kind of Keyboard and Mouse configurations... Due to the fact we use pads... They got an huge advantage over us...

i played a round and i must say that its good, its slower than bf. the time2kill is higher, it takes longer to kill someone. they balanced the game pretty good, because in the beta i got fucked hard with the standart setup and today i managed to finish with a 7/1 kd with the first weapon you get... i like the slow pace, also you can build up 6 man squads which is awesome bros

IllmaticStoat

Don't like the game at all, if you want a good tactical shooter try out ARMA. =)

AntodenA

Nice review bro. Today I will update the game to final version and join you next time I see you online. But please remember this: when JAKARTA is online I'm with him no matter what.