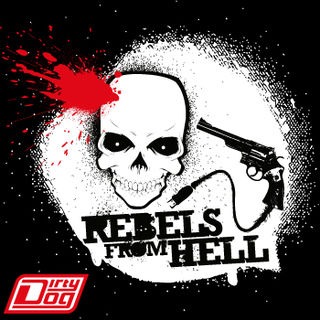 Présentation de la section
Rebels From Hell is a competitive gaming team, established in November 2010, and comprised of highly skilled battlefield players from all over South Africa. We are a committed group of lethal online soldiers, looking to dominate and refine our individual skills and teamwork in every game we play. Our unflinching goal is that of becoming one of the very best battlefield teams in South Africa.

RFH has taken part in various battlefield competitions in SA, finishing 4th in the BC2 2010 DGL, winning the UM Boomstick BC2 Hardcore Tourney and competing with 2 squads in the EGSA Rush and EGSA Deathmatch Tournaments in 2011. In 2012 we had 2 teams playing in the BF3 DGL, with Black Legion playing in the Premier Division in leg 3 and making it to the Rage DGL championships in JHB, with Death Guard finishing the year on a high note by gaining a 1st division seeding going into 2013. Three RFH teams participated in the EGSA Squad Rush 2012 Tourney.

Our next challenge is to dominate the 2013 BF3 DGL with our new and exciting, more lethal than ever Black Legion and Death Guard squads.

If you are a skilled and committed player, and think you have what it takes to be part of a competitive battlefield team, visit the address below and send us an application.

Clan application : http://rebelsfromhell.co.za/main/join

DGL page: http://www.dogamingleague.co.za/clan/rfh

Twitter : https://twitter.com/rfhclan

Teamspeak server : cptts.gameservers.com:9169

Compulsory practises are on Tuesday and Sunday evenings at 8pm.
Feed section
Pas d'autres événements à afficher