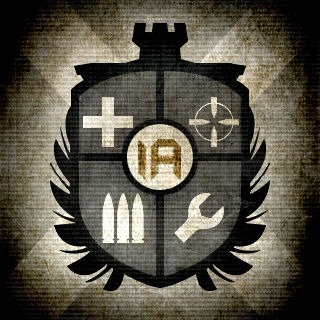 Présentation de la section
XBOX Platoon

If you're are interested in joining out platoon then please send me a message on xbox and i'll get back to you. We are a large group of friends who like to win but more importantly have fun.

Some of us regularly post on Hupit which can be found on the official website at the top.

Please no boosting or gltiching/cheating as it defeats the purpose of the game and you will be kicked.

PC Platoon Here: http://battlelog.battlefield.com/bf3/platoon/2832655241345221036/
Feed section
Anybody got battlefield 1 for PS4?

I still miss you all xoxo

Goteburg

Yeah, its sad how everyone disappeared miss the bf3 days... im going to get a ps4 in the near future and playing bf4 and planetside2 when that comes out :)

Hey guys its been a long time but im back and ready for bf4, any of you guys still play xbox and wanna party up when i get the beta 2moz and when bf4 is released? time to kick some ass again like the good old days of bf3 :P... new gt is Agent Drunk send me a message or something saying your from iA :)

Voir les 1 commentaires suivants

welsh4eva98765

hey, yeah I noticed :( lol was good fun back then lol.. I enjoy console to much to switch to pc, and im not good at pc gaming anyways haha.. good to hear from you anyways man

Zincsta

I moved over to the PC. Let me tell you it's worth every single penny that came out of my bank account lol.

So what the fuck happend to everyone...

I'm probably returning at the end of June. I hope you will all join me!

HeyImAdzay

:D :D :D Hopefully you will return as a member of my platoon also: http://battlelog.battlefield.com/bf3/platoon/2832655241580708405/.

Not sure if any of you play but I pretty much quit gaming for a while since nothing new on CoD side and/ or Battlefield side of the gaming world.