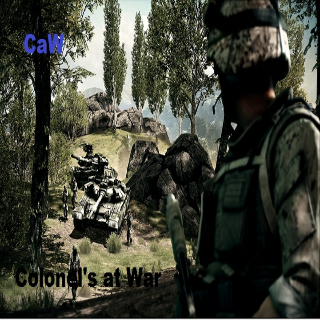 Feed section
Hey Mates, i would just like too say a big hooah too you all, As you're probably aware Bf3 is nearly completely over and i would just like too say, it's been fun playing with you all, Were had the most memorable, best, Battlefield times together (No homo), from using teamwork ability's, thriving too win the game too having a few laugh's just playing a match. Again hooah CaW, See you all on Battlefield 4!

hey mates, been awhile since i posted something, if anyone want's too record, just let me know :) I'll accept anything, infantry, heli, Jet etc gameplay.

Voir les 1 commentaires suivants

Good Bye Scndless xoxo :(

j desert eagle just applied ................

Voir les 16 commentaires suivants

SparkzEZ

Had too go to bed again, aww how cuteeeeeeee

llRadiOActivEll

Well clearly my joke offended you enough for you to comment about it and is calling me 12 supposed to be offensive? you still don't know who i am yet i know who you are.. So what if i went to bed? I am responsible for my self fo

Can't wait for BF4! Singleplayer and Multiplayer! what's all your thought's on the Multiplayer?

Kewl_br33z3

Multiplayer looks awesome! I can't wait to play it!

PleaseCryMoreEZ

Multiplayers looks so fucking sick, singleplayer looks decent.