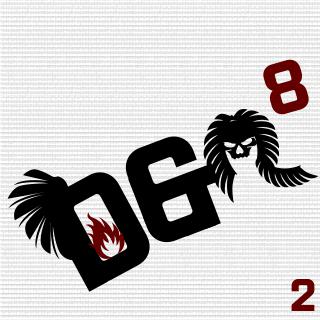 Présentation de la section
PLAYING TOGETHER ARE ALWAYS BETTER THAN PLAYING ALONE. JOIN OUR FACEBOOK GROUP:
http://www.facebook.com/groups/226810217405178/

OUR MAIN PLATOON: http://battlelog.battlefield.com/bf3/platoon/2832655391576687982/

Watch our wins and fails at:
http://www.youtube.com/user/DGr8ful?feature=

Move as swift as wind, stay as silent as forest, attack as fierce as fire, undefeatable defense like a mountain.

"Have faith in yourself" - [DGr8]Demagician

"Trust in you teammate" - [DGr8]duckthrower

"Shoot first, ask later" - [DGr8]Scar440

"Brains are always better than weapon" - [DGr8]TH3_BL4CK_3ST3R [Best_Pucharapol]

"Don't leave your team mate behind, die to save them" - [DGr8]Despo_b

"Why not to pick your teammates up with a chopper when they are in trouble? I'm sure everyone like this. (it's epic either)" - [DGr8]SuperJeck

AND REMEMBER - THIS PLATOON IS NOTHING AGAINST MUCH GREATER DGREAT COMMUNITY, JOIN AS AND EXPERIENCE IT BY YOURSELF!