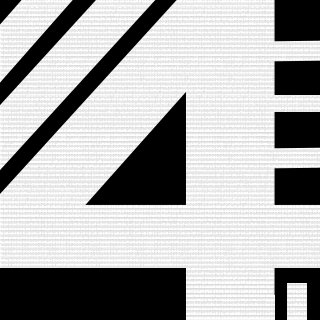 [Retired]Team ReQia
Plaque:
[rQ]
Fans:
29
Créé:
14-10-2013
Présentation de la section
>>>>>>>>>>>>>>>>>>>>>>>>>>>>>Conquest - Domination - Defuse Team<<<<<<<<<<<<<<<<<<<<<<<<<<<<
http://i.imgur.com/Z4DZ0wz.png
► o WaKanda z
► Vasc0o
► o DieGo z
► Majinikenn
► iPodiTouchMe
► ReLive Sp3ctre
► o NiinJaa z
► Il Panda Il
► Master Crift
► whiteWolF MNTKA
► TroJan Froz3n
► ZeiZeii


http://i.imgur.com/ndRpX0X.png

Battlefield 3 (January 2014 -)
»rQ v AsS (T5) 4-0
»rQ v HACK (T2) 2-0
»rQ v 13 (T2) 2-0
»rQ v PUT (T5) 2-0
»rQ v TroJan MoW (T5) 2-1
»rQ v FeS (T5) 2-2
»rQ v



http://i.imgur.com/8FyilcF.png
Coming soon!

http://i.imgur.com/7YadrMz.png
*Team profile on webistes will be updated soon!
*We only scrim teams within Europe unless tournament related!




No longer active due to a lack of players and opponents. Some members might still play PUGs in BF3, just ask.
Feed section
Lol guess who copied our platoon description http://battlelog.battlefield.com/bf3/platoon/2955064792924168855/

T5 vs Rain tomorrow and the SQ rush thingy?

Voir les 9 commentaires suivants

Probaly 5v5 against Team Rain this sunday.

Voir les 56 commentaires suivants

Everyone needs to pay 10 bucks for the tournament. Ninja's the rich kid here, ask him if you're out of money.

Voir les 4 commentaires suivants

xRabid_Angelx

you should start giving 'em "Sucky Sucky Wan Dolla"... only ten to go.

are we still doing the T5 tourney this week? otherwise i will be playing PS3 for a while

5v5 Conquest Tournament Weapon bans No m26 varaints No shotguns No support Equipment No Recon Class No secondary weapon attachments No rex or magnum Match rules Servers will be designated via number All teams need to have atleast 4 members 5 minutes prior to match time and all 5 members no longer then 5 mins after match time.. Matches need to be reported to Hellbringer or devgru to be updated on site.. Maps are operation metro/ grand bazaar if there is a tie we will flip for map and losing team of coin flip will pick which side to do first! ALL TEAM MEMBERS NEED TO HAVE PAYPAL BEFORE SIGNUP DUE TO US PAYING OUT MONEY IN A SPEEDY TIME!