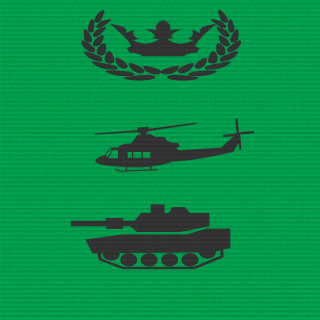 AMI
Plaque:
[AMI]
Fans:
13
Créé:
25-01-2018
Feed section
Voir les 12 commentaires suivants

M1128Stryker-MGS

I think it's definitely better to play with tanks as before. If you also play with tanks, I wouldn't blame you for returning to AMI, and I apologize for being bad.

Schrotty61x

Hello Stryker, my final statement: Server name & Description: Armored Shield only - 750 Tickets - Fast Spawn- This is a Chopper Fight Server only. When not able to fly and fight please leave. Insulting Players will not b...

Would you like to play Battlefield V with us with the AMI tag? We are looking for participants. BFV's [AMI] clan was already created by me a year and a half ago.

Also, it is better to know that the river just before the red zone on the US side fits deep in Sprude SD. I knew. I am familiar with tanks only or crossbows.

Soflam Tower https://youtu.be/xUoZbJAHE7U

BFV has 100% hacks, but hacks are widespread up to BF3 ... It's terrible. It's sad that the fun of the game is reduced. Most of the hacks are Chinese.

I want to play with BF3, but I can't do that anymore. Because I got used to the tank with the feeling of BFV and the aiming feeling is different. So I can't play like I used to. So I wasn't playing BF3.