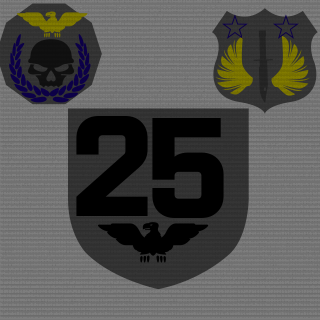 Zero Day
Plaque:
[ZD]
Fans:
1
Créé:
06-10-2013
Présentation de la section
Zero Day 

I am are looking to recruit members. 
We are located in The United Kingdom and, naturally, we have a competitive yet laid back approach towards everything. 

To get the full Battlefield 3 experience, cooperation and teamwork are a must. That is what we are about. 
We fight as a team and work as a platoon to complete the objectives for victory. If you have a role you enjoy most, 
we will find a way for you to enjoy your role, while working as a platoon. 

I am are currently recruiting: 
Recon 
Assault 
Support 
Engineer 
Pilots 
Tankers 

Requirments: 
Must Speak English!! 
Must be 16+ 
Must be a Mature Gamer 
Must Have a Mic 
and have a K/D of 1+ and SPM of 100+ (exceptions can be made for the right player) 
Must be willing to play, inactive for more than 2 months will result in a kick, but can reapply when you come back. 
Must also like Playing The Objective 

Young or older gamers, male or female, all we ask is that you remain mature throughout our interactions. 
We are a very laid back and relaxed group of people. There are no mandatory events or meetings. If you are on, we'll play. 
If not, we will play without you and pick you up as you arrive. 

if your interested in having some fun Message me on here if u wanna chat 

See you on the battlefield 

Pawthecat25 

Just Click the Apply to join Button and Ill do the Rest 
http://battlelog.battlefield.com/bf3/platoon/2955065214120033251/ [battlelog.battlefield.com]

Feed section
I have merged with a clan called VxR, all join me and you will be accepted.

I will be trying to set up a SQ rush match soon, what are your opinions?

Voir les 1 commentaires suivants

Ghaith9716

As i said bro, I cannot change my tag , I'm a founder of another platoon[AofR]. so I must keep the current tag.